Trustly announces its alliance with Coinbase as an integral part of its commitment to offer Canadians secure and simple account-to-account payments. With Trustly's Open Banking Payments, Coinbase users can deposit and withdraw funds directly from their bank account from/to their crypto wallet.
A robust regulatory framework combined with the world's third-most crypto-aware nation, make Canada a perfect fit for alternative payment methods and innovative financial services. With Trustly, Coinbase users will easily connect their bank accounts to their Coinbase account, allowing them to add funds instantly or withdraw funds seamlessly using EFT or Interac payment rails.
Popularity and demand for cryptocurrency options continue to grow in Canada; a survey by the Ontario Securities Commission indicates that over 30% of Canadians plan to buy crypto assets in the next year. Trustly is excited to continue to work with Coinbase on strengthening its offerings in Canada by enabling direct bank transfers over EFT later this year. By enabling use of the EFT network, users will be able to benefit from seamless deposits, withdrawals, and high-value deposit limits.
"Trustly is thrilled to support Coinbase and its expansion into Canada. We believe our Open Banking platform will make investing in cryptocurrency more convenient and secure for Canadians. We are excited to see how our partnership with Coinbase, a leader in the industry, unfolds," said Ross McFerrin, VP Enterprise Growth at Trustly.
"We are excited to partner with Trustly to offer additional financial options for our Canadian customers to deposit and withdraw funds from our platform," explains Nana Murugesan, VP International and Business Development at Coinbase. Murugesan also explained in an interview with BNN Bloomberg that partnering with Trustly was a strategic step in making crypto as accessible as possible for Canadian customers.
Fintech News – The Latest News in Financial Technology.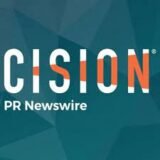 BusinessWire