CoinEx, a leading cryptocurrency exchange, is thrilled to announce the expansion of its futures trading offerings with the inclusion of USDC contracts. Building upon its commitment to meet the evolving trading needs of its diverse user base, CoinEx has listed two highly anticipated linear contracts: BTCUSDC and ETHUSDC. This strategic move signifies a major stride towards diversifying its trading products and enhancing the overall futures trading experience for its valued users.
According to data from DefiLlama on July 17, 2023, USDC has a market cap of $27.026 billion in the stablecoin market, accounting for a 21.23% share, second only to USDT (65.82%). With its increasing application in DeFi, USDC has gained growing popularity among users.
"By embracing USDC futures contracts, we are confident in delivering enhanced trading experiences and further solidifying our position as a reliable partner to our valued users," said Haipo Yang, founder of CoinEx.
As a type of crypto derivatives, futures contracts allow investors to profit from price fluctuations by buying long or selling short. CoinEx futures contracts boast advantages such as risk hedging, increased capital utilization, and a wide range of investment choices. CoinEx futures help users mitigate the impact of volatile crypto prices on investment returns. Additionally, with the leverage of futures trading, investors can adjust the leverage and trade with amplified capital. Last but not least, CoinEx provides abundant futures trading markets, diversifying investment portfolios for its users.
Similar to the USDT futures contracts, the newly launched USDC futures contracts on CoinEx come with no expiration or settlement dates, therefore investors may close the position or hold it in light of market conditions. Just like USDT futures contracts allow investors to buy long or sell short using USDT as margin, USDC can be used as margin of USDC futures contracts. When trading USDC futures contracts, investors settle all margin, profits, and losses in USDC. For example, the market price, position profits, and margin for the BTCUSDC contract on CoinEx are all calculated in USDC. Furthermore, with USDC, users can trade in multiple USDC futures contract markets on CoinEx without any costs for transfer of positions, which makes trading more flexible.
As of now, CoinEx has supported over 100 linear and inverse contract trading pairs. Throughout the years, the exchange has persistently fine-tuned its futures contract products, with the goal of simplifying the futures trading process for users. Moving forward, CoinEx plans to list additional USDC futures contracts in response to market conditions and user demand, thereby offering users a wider range of diverse futures trading options.
Fintech News – The Latest News in Financial Technology.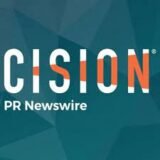 PRNewswire