CoinFlip, a leading fintech company powered by cryptocurrency, announces its CEO and Co-Founder, Ben Weiss, was recognized as a 2024 Chicago Titan 100. The Titan 100 program honors Chicago's Top 100 CEO's & C-level executives using criteria that includes demonstrating exceptional leadership, vision, and passion. Collectively the 2024 Chicago Titan 100 and their companies employ upwards of 325,000 individuals and generate over $42 Billion dollars in annual revenues.
"It is an honor to be recognized alongside exceptional leaders and trailblazers across industries in the Chicago Titan 100. This recognition reflects the collective dedication and pioneering spirit of every member at CoinFlip," shared Ben Weiss, CEO of CoinFlip. "Following our exceptional growth and adaptability in the cryptocurrency sphere, this award underscores our commitment to revolutionize the digital financial landscape. We're excited to continue leading the charge during this transformative time."
CoinFlip continues to showcase growth under the profound leadership of Ben Weiss. Since inception, CoinFlip expanded across 49 U.S. states and eight new markets including Puerto Rico, Canada, Australia, New Zealand, South Africa, Italy, Panama, and Brazil, with plans to expand to more countries through 2024. Most recently, the company ranked No. 17 on the Deloitte Technology Fast 500™ and was recognized as the No. 1 fastest growing fintech company in the Midwest.
"The Titan 100 are visionary leaders that inspire the Chicago business community. These preeminent leaders have built a distinguished reputation that is unrivaled and preeminent in their field. We are humbled to recognize the Titan 100 for their efforts to shape the future of the Chicago business community," says Jaime Zawmon, President of Titan CEO.
Ben's dedication to accessibility, redefining investment paradigms, and restoring trust in the industry shines through the solutions he's spearheaded to transform the way consumers think about crypto. He actively engages with legislators to help create positive change and regulation within the crypto space. As a result of his commitment to regulation and leadership in the digital currency space, CoinFlip remains a trusted resource for customers, showcasing dedication to industry compliance and transparency. This year's significant growth and innovation puts CoinFlip on the frontline of a financial revolution where cryptocurrency and blockchain technology can empower customers around the world.
"On behalf of all the partners and associates at Wipfli we congratulate all the Titan 100 winners. It's an honor to recognize this diverse group of leaders in the Chicago area. We appreciate the lasting impact each leader has made, and continues to make, in building organizations of significance both here in Chicago and abroad. Your ingenuity and creativity have set you apart, and the honor of being seen as a Titan of Industry is richly deserved," says Gary Shutan, Partner at Wipfli.
Stay Ahead of the Financial Curve with Our Latest Fintech News Updates!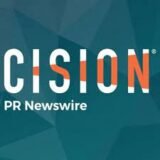 PRNewswire