Grow Credit, a financial inclusion platform, today announced that Commerce Ventures, will be joining its seed funding round alongside lead investor Mucker Capital, and Minal Hasan, founder at K2 Global Ventures, who joined as an angel investor in addition to taking an advisory position.
Commerce has invested in over 60 portfolio companies, including leading FinTech and retail technology startups such as Bill.com, Forter, Grabango, InAuth, Kasisto, Marqeta, and MX.
"We are excited to be partnering with Dan Rosen and the Commerce team," said Joe Bayen, CEO and founder at Grow Credit. "Commerce has a fantastic track record, and they are also investors in Marqeta, one of our closest technology partners, and they rapidly captured the strength of our value proposition for consumers, especially in the current economic environment."
Dan Rosen adds that "Commerce Ventures is thrilled to be partnering with Grow Credit and working with its fantastic team of employees, investors, and advisors to help improve credit access for those who need it the most. We are so impressed by Joe's entrepreneurial energy and look forward to helping the company any way we can during the journey ahead."
The startup also announced that MRV Banks, one of the fastest-growing banks in Missouri, has become its latest bank partner. MRV will support a variety of financially inclusive products nationwide for Grow including its Build Membership. The plan gives consumers the ability to build or rebuild their credit score for free using new or existing subscriptions, including Netflix, Spotify, or Disney Plus.
MRV Banks is expected to be more involved in the FinTech space in the coming years to take advantage of a shift in consumer behaviors, which favors banking on mobile applications at an increasingly higher rate.
Greg Luehmann, President of Card Services at MRV, who is heading this initiative added that "At MRV, we are committed to supporting financially inclusive programs. That is why we are excited to be working with Grow and its free credit-building product, which is more needed than ever in the current crisis."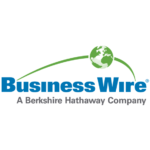 BusinessWire