COMPLY, the leading provider of compliance software, consulting and education resources for the financial services sector and whose portfolio of firms includes ComplySci, RIA in a Box, National Regulatory Services (NRS) and illumis, recently announced the addition of Eric White as president, Nathan Remmes as chief growth officer and Daniel Sanders as chief financial officer.
The COMPLY parent brand, which was launched in November 2022, unifies its business units under one corporate umbrella with an integrated senior leadership team focused on accelerating growth and better serving the industry with a comprehensive suite of compliance solutions and resources.
"I'm thrilled to welcome Eric, Nathan and Daniel to the COMPLY leadership team as they help position us for our next chapter of growth," said COMPLY's Chief Executive Officer Amy Kadomatsu. "Eric has a well-established track record of successfully leading combined technology organizations with diverse offerings and his expertise will be critical as we explore additional growth and merger and acquisition (M&A) opportunities. In addition, the skills Nathan and Daniel bring to our already outstanding leadership team will strengthen our position as we accelerate our integration and development efforts and unlock the company's full, combined potential as the premier provider of regulatory and compliance software, consulting and education solutions."
DRIVING INNOVATION
As president of COMPLY, Mr. White will have a pivotal role in scaling the company and driving product and technology innovation to accelerate the organization's long-term growth plans. He will also oversee potential future M&A activities.
"I am excited to be joining the company as it works to build upon the remarkable growth rate of the past few years and continue to deliver superior products under the new COMPLY parent brand," said White. "The company includes our industry's most innovative and well-respected firms, and I am eager to strengthen its sterling reputation as the premier provider of regulatory and compliance software, as well as consulting and education solutions."
Prior to joining COMPLY, Mr. White served as the chief operating officer at Emburse, one of the world's most powerful and trusted expense and AP automation solutions with combined offerings from Abacus, Captio, Certify, Chrome River, Nexonia and Tallie. From 2017 to 2019, he was the president of Axcient, where he led the merger and integration of Axcient and eFolder, whose suite of products includes Replibit, BRC, CloudFinder, Anchor, Fusion and the Axcient Cloud.
During the last 20 years, Mr. White has led and supported more than 25 mergers and acquisitions, helping organizations increase value, realize growth potential and expand their customer base.
Mr. White received his bachelor's degree from the University of Kansas and a master's degree from Kansas State University. He also has a Master of Business Administration from Santa Clara University.
OPERATIONS EXPERTISE
Mr. Remmes brings 15 years of sales management, operations and business development experience to his new role as chief growth officer where he will lead the company's sales and revenue operations, as well as its marketing and communications efforts.
"This is a dynamic time for COMPLY and the compliance industry, and I am thrilled to have the opportunity to help lead the company into its next phase of growth," said Remmes. "I look forward to working with Amy and the rest of the executive team as we fully integrate our portfolio of firms and further establish ourselves as the premier compliance solutions partner."
Mr. Remmes joins COMPLY from SalesLoft, the creator of a leading digital sales engagement platform, where he served as the executive vice president of its Global Commercial Business Unit. Prior to SalesLoft, he was the vice president of marketing and corporate development at NanoLumens, a provider of LED solutions, where he had financial and strategic oversight of sales development, revenue and marketing. Mr. Remmes began his career at PointClear in business development.
He received a bachelor's degree in history from Canisius College and holds the Project Management Professional (PMP) certification from the Project Management Institute (PMI).
FINANCIAL MANAGEMENT
Mr. Sanders will leverage his more than 30 years of global financial and operational management experience with publicly traded, venture capital-backed and private equity funded technology companies, which includes three initial public offerings (IPOs) and more than 20 M&A transactions, as well as multiple corporate fundraising events, in his new role as COMPLY's chief financial officer.
"I look forward to helping COMPLY deliver on its growth strategies in a manner which allows the organization to grow efficiently and effectively, " said Mr. Sanders. "Our portfolio of firms is well-renowned as leaders and innovators within the Regtech industry, a position we will expand upon and strengthen under the integrated COMPLY umbrella."
Mr. Sanders comes to COMPLY from TraceLink, a SaaS provider of end-to-end supply chain solutions, where he served as vice president of finance. Prior to that time, he held executive finance positions as vice president of finance, cloud at UKG, former Kronos, a high-growth SaaS software company, and director roles at NaviSite, BladeLogic and Panacos Pharmaceuticals.
Mr. Sanders earned a bachelor's degree in business administration from Southern New Hampshire University.
For more such Updates Log on to https://fintecbuzz.com/ Follow us on Google News Fintech News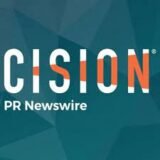 PRNewswire