Appalachian Underwriters, Inc. (AUI) and iBynd have teamed up with Cowbell Cyber, Inc. (Cowbell) to offer independent agents immediate ability to digitally rate, quote, and bind Cowbell's cyber insurance. Powered by iBynd's proprietary, embedded insurance platform, AUI's agents can deliver Cowbell's standalone cyber insurance policies to customers in as little as 5 minutes with only one authentication step. The combined effort delivers quick, easy access to coverage for small and midsize businesses (SMBs) who are time-strapped and want coverage and proof of insurance at the point-of-sale.
"This latest solution from iBynd increases our suite of offerings through their platform, extending our agents' ease of access to standalone cyber insurance through Cowbell," said Dakota Stiles, Digital Enablement Manager at AUI. "The benefits of our relationship with iBynd continue to grow, with agents enjoying one touch access to insurance products, saving them time and helping them provide customers with faster service and protection from top rated insurance companies."
Embedded with just a few lines of code, iBynd's platform boasts built in integrations crafted through careful collaboration between iBynd, AUI, and Cowbell. With iBynd's platform at the center, integrations with Cowbell and AUI systems drive major gains for agents. Integrations with AUI's systems provide real time access to manage business. Single sign-on integrations allow agents to use their AUI login credentials to access Cowbell's cyber insurance product as soon as they are appointed. Sophisticated API integrations with Cowbell's platform are the key to streamlined, accurate quotes and point-of-sale documentation.
"Accelerating digital transformation is top of mind for all brokers and agents," said Erin Blain, Senior Director of Digital and Affinity Relationships at Cowbell. "We continue to be impressed with iBynd's ability to deploy a frictionless experience for brokers and policyholders alike."
iBynd has worked with Cowbell and AUI independently on successful projects in the past. This recent effort brings the three entities together in collaboration to deliver new gains for agents and customers. The history between the three entities enabled iBynd to bring the Cowbell offering to AUI agents in unprecedented speed.
"Everyone wins when we provide agents with fast, no-hassle access to insurance," said Phil Friedman, CEO of iBynd. "This project was a culmination of separate working relationships with Cowbell and AUI, where it became obvious there could be sizable advantages all around with all three of us working side by side. It was a tremendous pleasure to bring these relationships and offerings together in yet another gain for small and midsize businesses as well as AUI agents."
For more such Updates Log on to https://fintecbuzz.com/ Follow us on Google News Fintech News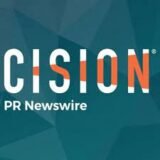 PRNewswire