Liquid Mercury, a leading trading technology provider, announced today they have onboarded LaunchPub as the first client for their new Liquid Mercury Plus trading technology and custody solution. This will provide LaunchPub's exclusive community members with access to professional trading tools for digital assets and cryptocurrencies.
Liquid Mercury Plus will offer the LaunchPub community the best-in-class access to OTC liquidity, which has typically been reserved for institutional traders, combined with a world-class custodial solution from Gemini. LaunchPub provides their exclusive community with incredible access to "closed-door" information, special perks, invites to in-person events, investments, and opportunities. The new end-to-end integrated solution from Liquid Mercury allows LaunchPub to quickly deliver professional cryptocurrency trading tools and value-added services to their expansive audience.
"Liquid Mercury and LaunchPub's teams have deep experience within traditional capital markets, which made it an easy decision to work together and provide institutional access to the crypto market for both individuals and institutions," said Tony Saliba, CEO of Liquid Mercury. "This partnership will supply LaunchPub's community with access to a whole new asset class, with the trading capabilities that they demand."
Liquid Mercury Plus is providing Liquid Mercury's institutional-grade trading technology, network of top-tier OTC liquidity providers, and expertise in crypto and capital markets workflow automation, while Gemini is providing its leading crypto-native custodian and settlement capabilities, client onboarding infrastructure, and fiat on and off ramps.
"The need for more advanced products and solutions to help the growing customer base enter this emerging market is imperative," said Morgan Busby, CEO of Financial Media Corp, a digital marketing, and publishing firm. "Our members will be thrilled to now be able to trade bitcoin, Ethereum, USDC, other stablecoins, and a large number of altcoins with support to fund accounts using multiple fiat currencies all on a single platform."
For more such Updates Log on to https://fintecbuzz.com/ Follow us on Google News Fintech News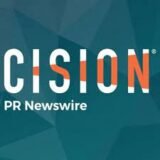 PRNewswire