Corpay1, a FLEETCOR® (NYSE: FLT) brand and global leader in business payments, is pleased to announce that Corpay's Cross-Border business has entered into a new collaboration with Sunflower Bank, N.A. ("Sunflower Bank").
Through this collaboration, Sunflower Bank's customers and their companies located in the United States, will be able to gain access to and utilize Corpay's innovative solutions to help mitigate foreign exchange exposure from their day-to-day business needs. Additionally, Corpay's award-winning trading platform will enable their customers to manage their global payments from a single point of access.
"Corpay is very pleased to announce our commercial partnership with Sunflower Bank. I have no doubt that Sunflower's customer base, located predominately in the Southwest and Mountain West regions of the United States will benefit greatly from our specialized service and access to our comprehensive cross-border payments and currency risk management solutions," said Andrew Heffernan, VP, Strategic Sales NA, Corpay Cross-Border Solutions. "The team at Corpay is excited to build long term business partnerships with customers and power their international payments, execute plans to manage their currency risk and support their growth internationally."
"We are excited to partner with Corpay and bring their extensive global payments knowledge and expertise to our Sunflower Bank clients. During our beta phase with Corpay it was quite evident that our clients enjoyed working with their team, closed their transactions as planned and had positive experiences. We look forward to being able to benefit more businesses as a result of this partnership," added Layne Nunes, SVP, Treasury Management Director at Sunflower Bank.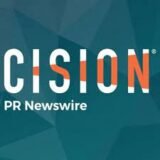 BusinessWire