Cover Whale Insurance Solutions, Inc., a leading commercial trucking insurance provider and fast-growing insurtech, announces the appointment of its Chief Artificial Intelligence Officer (CAIO), Darien Acosta, who will lead a new AI Transformation organization within Cover Whale. Acosta's team has a mission to fully leverage the new opportunities for automation, decision-making, and innovation that AI models and advanced algorithms enable. Previously serving as Cover Whale's Head of Data Analytics, Acosta joins the executive team with the purpose of rapidly generating adoption of AI and machine learning functions across Cover Whale to generate customized solutions for its thousands of partner insurance agents and policyholders, and to accelerate all business functions.
Since its inception, Cover Whale has continually used AI and machine learning to build the fastest and easiest quoting and binding platform in the commercial trucking insurance industry. The company also leverages AI/ML to power its industry-leading Driver Safety Program, including consuming dash cam telematics and providing real-time driver coaching.
"AI and ML have allowed us to experience over 300 percent annual growth, which means we need to scale and enhance everything we do, now faster than ever before. We are doubling down on our existing AI efforts, and building an AI-first company," said Dan Abrahamsen, CEO of Cover Whale. "To be successful we're fundamentally changing how we've considered AI, turning it from an incremental addition to existing tech infrastructure — the common practice in our industry — into a larger investment in core business transformation that will facilitate growth and scale. Darien has been an integral part of our analytics team and is a force to be reckoned with. He and his team will have authority to set AI priorities, make decisions and create new AI-driven processes, all while building the AI culture that's critical to achieving scale in all aspects of our business."
Acosta, who joined Cover Whale in October 2022, previously served as VP of Analytics at REEF Technology, a SoftBank funded logistics startup. Prior to that, he was Head of Data Science and Audience Development at Barstool Sports, Head Of Analytics at Yahoo! Inc. and built the data department at Business Insider as an early employee. A seasoned executive with nearly two decades of leadership in data science and analytics, Acosta's extensive experience positions him firmly to lead Cover Whale's AI journey and further drive growth and scale across the enterprise from Actuarial to Product to Customer Experience.
"I'm proud to take on this role and drive Cover Whale's AI-first mission forward by investing in AI technology and staying ahead of the curve in the insurtech industry," said Acosta. "As AI technology continues to evolve at a rapid pace, this is a prime time to leverage its potential to increase Cover Whale's reach and presence, as well as provide our agents and policyholders with both cost and time-efficient services to keep them moving. I look forward to what's in store both for us and the industry."
Cover Whale was also recently named "Program Insurtech of the Year" by Program Manager/The Insurer, highlighting its contribution to the program insurance sector. The award recognizes the insurtech most effectively demonstrating their use of cutting-edge technology to bring innovative products to market. Cover Whale's seamless integration of technology into its operating model and strategy, as well as ongoing exploration of new coverages and investment in advanced AI models, solidifies its position as a frontrunner in the insurtech space. This achievement further reflects the company's dedicated pursuit of innovation and the collaborative efforts of its team, agent partner and policyholders.
Fintech News – The Latest News in Financial Technology.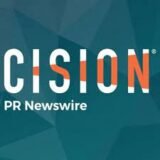 PRNewswire