Credit Fintech SaaS platform CredEvolv cemented its status as a socially committed innovator, with its recently received FICO Decisions Award in the category of Financial Inclusion. This is a global award, given to only 15 companies across 10 categories each year.
While traditional credit repair organizations prioritize quick-fix solutions and tradeline disputes, CredEvolv's platform prioritizes consumer education and credit well-being, which drives sustainable credit score improvements and credit confidence among consumers.
Mission-aligned lenders who connect their clients through the platform are also able to "do well by doing good," achieving greater pull-through in closed loans while doing well by their consumer base.
CredEvolv connects low-credit and credit-declined consumers with HUD-certifieqd and nonprofit credit counseling agencies via its platform – resulting in a significant increase in the number of consumers who can achieve loan readiness in a short period of time.
"Since inception in 2021, we've shown we can 10x the number of consumers who actually obtain a mortgage within 12 months of a credit decline, versus those who try to DIY their credit fixes," Jeff Walker, CredEvolv's CEO, said.
"Additionally, our nonprofit counselor partners – who work on our platform, using our integrated tools like FICO Score Open Access and Freddie Mac HomeCoachSM – are able to achieve results that, quite simply, for-profit companies, quick-score models, and AI can't achieve. That extra hand-holding provided by a compliant, nonprofit counselor makes a big difference."
CredEvolv partners with mission-aligned lenders who want to increase loan readiness rates among their borrowers who would otherwise fall out of their pipeline. By connecting their clients to CredEvolv – and through that connection to a nonprofit credit counselor – lenders see increased pull-through in their pipelines.
CredEvolv consumers achieve mortgage readiness in an average of 3 to 5 months – and sometimes sooner.
Fintech News – The Latest News in Financial Technology.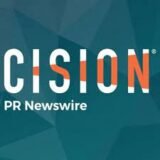 PRNewswire