The software based investment company have experienced unprecedented growth over the past 12 months and it shows no sign of slowing down in 2023.
Crypto Shark have slowly been gaining market share in the alternative investment market due to their patented trading algorithms that have allowed clients to benefit from the crypto ecosystem around the world since 2017.
Crypto Shark are only going to become bigger due to the huge news that the app will be available for free on both iOS and Android from 25th April 2023 and will allow clients of the trading firm to manage and view their accounts on their smartphones, tablets or mobile device. The Fund Manager John Patrick had this to say "Our clients have long seen profits in their accounts due to our relationship with multiple exchanges worldwide. The ability to now view their accounts on their smartphones will enable advisors such as myself to have even better communication with clients regarding their trading account."
Since 2017, Crypto Shark has been trusted by thousands across Europe & Asia as the most secure platform to trade within the crypto market. This app launch is the latest development in a major growth strategy by Crypto Shark which will see the crypto firm launch in Sweden this year.
Hasan Gokce, Technical Director of Crypto Shark says: "With the new app, we are bringing the reliability, security and experience of our brand to our European and Asian clients, closing the gap between our service offerings and creating a truly global and hopefully one day regulated crypto product."
The new app was created with users in mind, making it even easier for those who prefer navigating from a smartphone to view their accounts and get in touch with their Advisor.
For more such Updates Log on to https://fintecbuzz.com/ Follow us on Google News Fintech News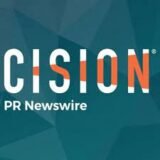 PRNewswire