Futuristic Underwriters LLC, a managing general agent (MGA) with a tech-enabled approach to commercial P&C insurance, announces the public launch of its services dedicated to reducing risk and driving profitability for agents, insurers, and insureds alike.
The commercial insurance landscape has faced many challenges including rising premiums, evolving regulatory requirements, inefficient processes, and increasing claims frequency. In 2022, the U.S. property & casualty sector ended the year with a net combined ratio of 102.4 with resulting underwriting losses for the industry. With figures and challenges such as these, it is clear the traditional approach to insurance has left insurers, brokers, and policyholders unsatisfied and unprofitable.
Futuristic Underwriters strives to deliver cutting-edge solutions to combat these adverse trends in the following industries: Contractors, manufacturers/distributors, real estate, professional service organizations, auto, and other P&C lines. These solutions will not just start and end with data-driven underwriting but include next-generation technology including Artificial Intelligence, to improve the overall insurance experience with an efficient distribution platform, proactive claims handling, and most importantly, tools to reduce risk.
"In this era of growing complexity and evolving risk landscapes, where underwriting losses are reaching an unprecedented high, it becomes increasingly essential to reevaluate traditional underwriting practices," said Yogesh Kumar, CEO and President of Futuristic Underwriters. "Our mission is to confront these industry challenges head-on with a transformative, technology and data-driven approach to underwriting that not only mitigates risk but reimagines the underwriting process. We aim to herald a new era of resilience and success for our clients across diverse industries and lines of business."
Stay Ahead of the Financial Curve with Our Latest Fintech News Updates!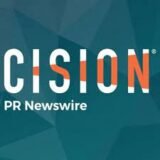 BusinessWire