Donnelley Financial Solutions (NYSE: DFIN), a leading global risk and compliance company, is the title sponsor of the Data Foundation's RegTech 2023 Data Summit, which takes place today in Washington, D.C. Attendees will explore data modernization under the Financial Data Transparency Act (FDTA).
For more than a decade, DFIN has actively supported the FDTA legislation, which was signed into law in December 2022. The legislation mandates that eight major U.S. financial regulatory and supervisory agencies, including the U.S. Securities and Exchange Commission (SEC), Federal Reserve, and the Federal Deposit Insurance Corporation (FDIC), create uniform data standards for the data they collect from regulated entities. The FDTA impacts every organization involved in preparing, providing, and using financial data, including financial institutions, agencies, technology vendors, data companies, and analytics firms.
"While the FDTA will usher in an exciting and long overdue era of transparency and accountability for federal government financial data, its successful implementation will rely on innovative regulatory technology to ease the burden of compliance," said Craig Clay, President of Global Capital Markets at DFIN. "DFIN's ActiveDisclosure financial reporting software and experts have helped public and private companies, and government agencies alike, transform how they access, understand, and utilize data to meet regulatory compliance, report to stakeholders, and improve business operations."
Clay will provide attendees with an introduction to RegTech 2023 and an overview of the FDTA. He will also introduce the Keynote Speaker and U.S. SEC Commissioner Hester Peirce.
Joining Clay will be DFIN Vice President of Corporate Governance Solutions Bridget Hughes, who will moderate a panel titled "FSOC Reporting & Blending Best Practices for FDTA Implementation." Hughes will be joined by XBRL US President and CEO Campbell Pryde and EDM Council President John Bottega.
"The passage of the Financial Data Transparency Act marks a significant step forward to modernize financial data," said Nick Hart, President & CEO of the Data Foundation. "This new law has clear benefits for the American people, investors, government regulators, and private sector firms. The Data Coalition looks forward to continuing our work toward a more effective and efficient regulatory data ecosystem. We will continue to coordinate experts and thought leaders to encourage a collaborative implementation phase for the FDTA, starting with our RegTech Data 2023 Summit in Washington, D.C."
To read more about how DFIN's solutions such as ActiveDisclosure are helping businesses now, please visit DFINsolutions.com. For more details about the company's views on the FDTA, visit the DFIN blog.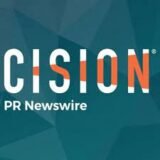 PRNewswire