Discover® Global Network, the payments brand of Discover®, has launched a new cloud-based network tokenization platform giving companies a scalable and flexible token solution they can offer to their downstream customers and merchants. The new platform will allow companies to integrate stored payment tokens as part of their payment experience.
The network tokenization platform from Discover Global Network is an extension of the Discover Stored Payment Tokens offering, and better supports the payment relationship between merchants and token requestor aggregators. It also provides Discover partners with a token solution they can then deploy at scale with their merchants.
"We are building network tokenization services with our enhanced, cloud-based platform. This aligns with our long-term strategy to offer a robust, scalable solution in the market, on which we expect to build all our future capabilities," said Judith McGuire, senior vice president of global products at Discover Global Network. "The new platform is designed for the emerging use cases in the market providing ease of integration for our partners as the payments ecosystem evolves."
The new platform will first be implemented by Everyware, a payments platform specializing in mobile and card present payments, billing and customer engagement; Fiserv, a global provider of payments and financial services technology solutions; Pagos, a payment intelligence infrastructure startup; and Adyen, a financial technology platform. Partners of Discover Global Network will be able to integrate the network tokenization platform into their existing software payment platforms, allowing their clients such as merchants and payment service providers, to offer their customers a smoother and more secure payment experience.
Discover Stored Payment Tokens enable the secure shift to digital payments, providing enhanced security and an improved customer experience. Token requestors and other payment companies looking to implement the new network tokenization platform from Discover Global Network can learn more by visiting: Tokenization Solutions | Discover Global Network
Quotes from Partners
"Our clients will benefit greatly from this scalable platform that puts all of us at the forefront of modernized tokenization – something Everyware has always envisioned and looked forward to," said Everyware Founder and CEO Austin (Larry) Talley.
Casey Klyszeiko, SVP & GM, Global e-Com and Carat Platform at Fiserv: "Fiserv will leverage Discover token services across commerce-enabling systems, including Carat, the global commerce platform that orchestrates payments and experiences for the world's largest businesses. As consumers increasingly shift buying preferences toward digital, mobile and online shopping, merchants must secure new channels in order to deliver the buying experiences that today's consumers have come to expect. Network Tokens are critical to omnichannel commerce, helping our merchant clients secure their digital borders, boost approval rates and streamline experiences for their customers."
Klas Bäck, CEO & Co-Founder Pagos: "Network Tokenization is an important strategy for merchants and the vendors servicing them to better optimize their payment and billing infrastructure to drive more sales, and to reduce cost and fraud. We are excited about our partnership with Discover® Global Network to be able to enable this for even broader opportunities together with our customers."
Rehman Baig, Global Head of Payment Partnerships at Adyen: "Over the last several years, Network Tokenization has been proven to increase the security and performance of online payments. We're excited to expand our capabilities with Discover Global Network, which will help our merchants stay ahead of the curve and reduce friction for their customers."
Stay Ahead of the Financial Curve with Our Latest Fintech News Updates!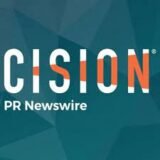 BusinessWire