Garnett Station Partners, LLC ("Garnett Station"), a New York-based principal investment firm that manages over $2 billion of assets, is pleased to announce that Fernando Machado has joined the firm as Senior Advisor. In this role, Mr. Machado will advise Garnett Station's portfolio companies to develop industry leading marketing programs focused on driving growth by capitalizing on competitive advantages, enforcing brand narrative and powering customer loyalty.
Mr. Machado brings over two decades of marketing and brand development experience across a variety of industries. He currently serves as Global Chief Marketing Officer for NotCo, a unicorn startup in the food tech space. Prior to this, Mr. Machado held the role of Chief Marketing Officer at Activision Blizzard and at Restaurant Brands International. Mr. Machado started his career at Unilever, where he worked for 18 years, starting first as an intern and working his way up to be the Vice President of Global Brand Development at Dove. Machado boasts a distinguished record of industry accolades, including the coveted Adweek Grand Brand Genius award, a remarkable feat achieved in both 2013 and 2018, a testament to his exceptional achievements. His consistent presence in global rankings related to marketing and creativity further solidifies his influence and impact.
"We've known Fernando for many years, and we're thrilled to welcome him to our team as a Senior Advisor. Fernando is widely considered among the world's most distinguished marketing leaders for consumer brands, and we're looking forward to his counsel and support as we grow our portfolio," said Alex Sloane, Co-Founder and Managing Partner of Garnett Station. "His strong background and breadth of experience in transforming brands will be an excellent asset to our portfolio companies, particularly around developing strategic marketing approaches tailored to their customer bases."
Fernando Machado added, "Garnett Station has an impressive track record of investing in and efficiently scaling consumer-focused companies, leaning into the strength and loyalty of each brands' customer base to fuel growth. I look forward to helping GSP's portfolio companies further shape their brand voices as a board member and engaged advisor."
Stay Ahead of the Financial Curve with Our Latest Fintech News Updates!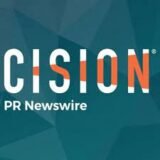 BusinessWire