Docupace, the leader in cloud-based fintech digital operations software for the wealth management industry, announced its latest offering: Developer Portal., a one-stop shop for developers to learn about, access, and use Docupace's APIs and other developer resources
The Developer Portal provides a comprehensive overview of the company's API offerings, including detailed documentation, tutorials, widgets, and examples.  Developers can also use the portal to create accounts, generate API keys and test their applications against the company's live APIs.
"We are excited to launch our Developer Portal and make it easier for developers to build innovative solutions using our APIs," says Liz Pavlik, executive of product management for Docupace. "Our goal is to provide developers with the resources they need to be successful, and we believe the Developer Portal will play a key role in achieving that goal.
Created with the modern developer in mind, Docupace's API Developer Portal offers an intuitive and user-friendly interface that streamlines the time it takes a developer to begin engaging with our services, from authentication, discovery, access, and integration processes. With its powerful features and tools, developers can now access comprehensive API documentation, interactive code samples and a robust testing environment – all within a single unified platform.
Key Features of Docupace API Developer Portal
Comprehensive Documentation: Our meticulously curated documentation provides in-depth insights into each API, including usage instructions, endpoints, parameters, authentication methods and response formats. Third-party developers can easily grasp the capabilities and potential applications of Docupace APIs, enabling them to harness their full potential.
Tutorials and Examples: The Developer Portal includes tutorials and examples to help developers get started with using the company's APIs.
Self-Service Account Management: Developers can create accounts, generate API keys, and manage their subscriptions to the company's APIs through the Developer Portal.
Live API testing: Developers can test their applications against the company's live APIs through the Developer Portal.
Interactive Code Samples: The API Developer Portal offers real-world code samples in multiple programming languages, allowing developers to quickly integrate with the Docupace Platform for their projects. These samples serve as invaluable resources for understanding best practices and implementing functionalities.
Robust Testing Environment: Developers can experiment, and test API calls in a controlled sandbox environment, enabling them to validate their code and troubleshoot before deployment. This feature promotes efficiency and reduces the likelihood of errors.
Community Collaboration: Docupace's API Developer Portal fosters a vibrant developer community, facilitating discussions, knowledge sharing and collaboration. Developers can ask questions, share insights, and exchange ideas to enhance their projects.
"Docupace is committed to the continued development of our API Developer Portal, and we will be adding new features and enhancements on an ongoing basis," said Matt Fields, vice president of research and development at Docupace.  "We encourage developers to provide feedback and suggestions directly through our AI chatbot within the portal and we will do our best to incorporate them into the portal."
Fintech News – The Latest News in Financial Technology.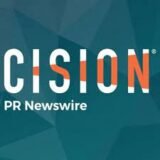 PRNewswire