Finvi, a leading provider of enterprise workflow automation software built to accelerate revenue recovery and simplify the payment process, announced that it has enhanced its industry-leading Artiva HCx® solution with a new Denial Management Suite designed to make the denial process more efficient for revenue cycle management (RCM) departments in the healthcare industry. This enhanced version of Artiva HCx will be generally available on September 29.
"Nearly 90% of healthcare organizations have seen an increase in claim denials during the past three years. Already short-staffed, operations are struggling to keep up with this unnecessary work. The payers systemically encumber the claims process to slow remittance and drive margin. This fact insists that provider organizations leverage automation to maintain level performance in their RCM operations," said Kevin Holst, Chief Revenue Officer at Finvi. "Our award-winning Artiva HCx solution, with our new Denial Management Suite, makes the process of managing denials more efficient, saving valuable staff time and creating the space to focus on a better patient experience."
The enhanced functionality has been designed to leverage robotic process automation (RPA) within the Artiva HCx platform. These RPA-driven actions improve the speed, management, and accuracy of denial management efforts. The new Denial Management Suite automates key processes regarding:
Incorrect/missing information.
Invalid coordination of benefits/no coverage.
Additional documentation requirements.
Adjustment postings.
In addition, the enhanced Artiva HCx features agent note automation through Prodigal ProNotes. Driven by artificial intelligence (AI) and machine learning (ML), ProNotes simplifies the process and quality of call documentation by automatically summarizing key details at the conclusion of each call.
This release also includes enhancements to the Insurance Follow-Up functionalities, including Insurance Hold Manager pacing improvements, functionality tied to working multiple accounts per payer call, real time pool updates, and more to boost agent productivity and efficiency.
Fintech News – The Latest News in Financial Technology.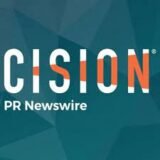 PRNewswire