doxo today announced it was named to the Built In 2023 Best Places To Work Awards, earning a place on Seattle's "Best Places to Work" and "Best Midsize Places to Work" lists. The annual awards program includes companies of all sizes, from startups to those in the enterprise, and honors both remote-first employers as well as companies in the eight largest tech markets across the U.S. doxo's innovative web and mobile bill pay service helps empower consumers to improve their financial health by offering secure, all-in-one bill payment to any biller, with any payment method, on any device.
"It's an absolute honor to be recognized by Built In as one of the best Seattle-based workplaces for the fourth consecutive year. I am very proud of the entire team for this accomplishment as it is a direct reflection of their dedication towards maintaining a strong culture, especially throughout the unpredictability of the past few years," said Steve Shivers, co-founder and CEO of doxo. "The doxo team is an energetic, creative, and ever-learning bunch that is building fintech tools designed to help millions of people stay on top of the most fundamental obligations of their financial lives. We are eager to build upon this momentum throughout the new year and beyond!"
Each year U.S. households spend over $4.6 trillion – about one third of all consumer spending – on recurring bill payments. While staying on top of these bills is the single largest determinant for consumer financial health, organizing and paying them can be a time-consuming and frustrating chore. Since its inception, doxo has been on a mission to simplify and reduce the anxiety of staying on top of bills, empowering consumers to improve their financial health.
As consumers continue to shift more bill payments online and to mobile, doxo has experienced rapid growth. To date, doxo has helped over eight million users deliver payments to more than 120,000 local and national businesses, making doxo the largest bill pay network in the nation. In 2022, doxo was recognized by Inc. Magazine as one of North America's fastest-growing companies.
Built In determines the winners of Best Places to Work based on an algorithm, using company data about compensation and benefits. To reflect the benefits candidates are searching for more frequently on Built In, the program also weighs criteria like remote and flexible work opportunities, programs for DEI and other people-first cultural offerings.
"It's my honor to congratulate this year's Best Places to Work winners," says Sheridan Orr, Chief Marketing Officer, Built In. "These exemplary companies understand their people are their most valuable asset, and they've stepped up to meet the modern professional's new expectations, including the desire to work for companies that deliver purpose, growth and inclusion. These winners set the stage for a human-centered future of work, and we can't wait to see that future unfold."
doxo plans to continue expanding its team in 2023 to further accelerate growth, forever changing the bill pay landscape to focus on the customer. Open positions at doxo can be found here, and doxo's profile on Built In can be found here.
For more such Updates Log on to https://fintecbuzz.com/ Follow us on Google News Fintech News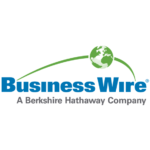 BusinessWire