Public.com, an investing platform with more than 3 million members, has begun rolling out Treasury accounts through a partnership with Jiko, a revolutionary financial network for money storage and movement. Treasury accounts are a new account type allowing members to invest their cash in U.S. Treasury bills that are automatically reinvested at maturity and can be sold at any time. Public's Treasury accounts offer members similar flexibility to a high-yield savings account, but are currently offering even higher yields.
Treasury Bills have long been viewed by investors as a low-risk strategy for achieving a reliable yield, and yet, access to them involves hassles like navigating minimum hold period, settlement delays, and auction timelines. However, as T-Bill rates rise to over 15-year highs in the current inflationary environment, Public is removing the barriers that have historically prevented retail investors from benefiting from the safety and assured yield that T-Bills offer.
Members will soon be able to put their cash to work by contributing to a low-risk, high-yielding cash alternatives account in the context of their broader portfolio. Public's Treasury accounts will be powered by Jiko, which enables programmatic investment in T-Bills backed by the U.S. government and securely held at leading custody bank BNY Mellon. The 26-week T-Bill offering in these accounts is currently yielding 4.8% (as of Jan. 11, 2023), when held to maturity. Public plans to introduce additional T-Bill terms in the coming months.
Retail investors have demonstrated a greater focus on diversification and risk mitigation amid ongoing market turbulence. According to a recent survey, nearly half of retail investors say they are more focused on diversification than they were a year ago, with many gravitating toward Treasury products to create more balance in their portfolios. Total investments in bond ETFs on Public have more than doubled since September 2022.
"We built Public to make the public markets work for all people and this includes financial tools that may not dominate the headlines, but have been a staple for investors for nearly a century," said Jannick Malling, co-founder and co-CEO of Public. "Retail investors are evolving along with the market conditions they experience, and we continue to expand our platform to meet the multifaceted needs of modern investors."
Public has begun rolling Treasury accounts out to existing members with full access expected in the coming weeks. Visit Public.com to sign up or learn more.
For more such Updates Log on to https://fintecbuzz.com/ Follow us on Google News Fintech News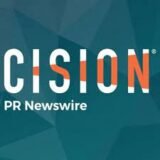 BusinessWire