The San Francisco Business Times has named Freedom Financial Network (FFN) to its Fast 100 list for 2020.
Each year, the Business Times publishes the Fast 100 ranking of the region's fastest-growing private companies in the Bay Area. "These are the innovators, the companies driving economic growth not only locally, but globally," according to the publication.
Companies are ranked by percentage growth in revenue from 2017 to 2019. FFN ranked No. 91 on the list, with a two-year growth of 42.5%. Fast 100 companies are based in 25 different cities, and reflect a varied range of industries and sizes. Freedom Financial Network one of 11 San Francisco Peninsula companies on the list, and one of seven financial services companies.
"Two decades ago, Freedom Financial Network was born out of an idea to give struggling consumers an affordable and responsible way to get out debt," says Brad Stroh, co-founder and co-CEO. "What was true then, and remains true today, is that there are many ways for a consumer to get into debt, but very few ways for them to get out of it. Today, we provide a critical lifeline to improve the financial health and prosperity for millions of underserved and over-indebted families."
"It is always an honor to be featured by the San Francisco Business Times. As we get bigger in scale, maintaining a growth rate that puts us on this list gets harder and harder, which is why this year is particularly satisfying," says Andrew Housser, co-founder and co-CEO of FFN. "Our promise and commitment to consumers back in 2002 was the same as it is today: to provide financial products and services that put the consumer first, and help everyday Americans improve their financial situation."
FFN also ranked on the list of San Francisco Business Times Middle Market 50 Companies earlier this year, and on the publication's List of 50 Largest Financial Tech Companies in the Bay Area in 2015 2017 and 2018.
Freedom Financial Network (http://www.freedomfinancialnetwork.com)
Freedom Financial Network provides innovative solutions that empower people to live healthier financial lives. For people struggling with debt, Freedom Debt Relief offers a custom program to significantly reduce and resolve what they owe more quickly than they could on their own. FreedomPlus tailors personal loans to each borrower with a level of customer service unmatched in the industry. Bills.com offers a resource site with simple tips, advice and tools to help consumers make smart financial decisions.
Headquartered in San Mateo, California, the company also operates offices in Tempe, Arizona, and employs more than 2,200. The company is a member of the Fintech Racial Equality Coalition, a consortium of 32 major fintech companies committed to taking actionable steps toward improving access to financial services, jobs and career advancement for consumers of all color, and particularly the Black community.
For more such Updates Log on to https://fintecbuzz.com/ Follow us on Google News Fintech News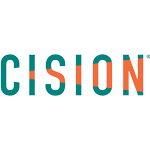 PRNewswire