Dune, a community data platform for crypto, has announced the launch of its new API, revamped subscription tiers and flexible credit system all to enable the next generation of crypto data experiences.
"Our mission is to make crypto data accessible," said Fredrik Haga, Co-founder and CEO of Dune, "with the launch of the Dune API, we're opening up a new world of possibilities. Leave your data infrastructure with us, query flexibly and take the data into your desired environment. Crypto data just became a lot more powerful to work with."
With access to Dune's 700k+ community-driven data tables, the Dune API allows users to automate reporting for funds, protocols, and market intelligence, or build alerting and monitoring systems for on-chain activity. For those looking to build no-code apps for the next billion crypto users, the Dune API provides wallet profiling, user segmentation and the ability to combine the Dune API with off-chain data sources to deliver sector-specific insights.
"Our community is the backbone of our platform," said Mats Julian Olsen, Co-founder and CTO of Dune. "We're excited to see what our users will build with the Dune API."
The Dune API is included in all three new subscription plans that will be launched on April 25th. These plans also include unlimited free teammates, unlimited free executions and are enabled by a new credit system for flexible usage. The Plus and Premium tiers have been packed with new features that allow users to query and track faster, and grow their business by integrating crypto data easily.
For more information, please visit Dune's website at dune.com or email us at support@dune.com.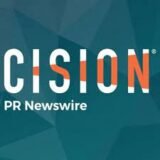 PRNewswire