Earnix, the global provider of intelligent SaaS solutions for insurers and banks,  announced the appointment of Erez Barak to Chief Technology Officer (CTO) effective September 10. Erez will helm Earnix's research and development (R&D) and analytics teams. He is a seasoned technology executive with more than 22 years of experience including leadership roles at tech giants Microsoft and HP.
His passion for solving business problems through innovative technologies and engaging product experiences is rooted in his diverse background, including cloud infrastructure, big data systems, AI systems, developer platforms, enterprise productivity and marketing systems. He has held engineering and product roles at Optify (acquired by Marketo), and Mercury Interactive. Most recently, Erez was General Manager and Vice President of Engineering at Sumo Logic, a machine data analytics, operations, and business intelligence company.
"Erez will lead the Analytics and R&D teams at Earnix, as they evolve the platform and broaden our capabilities. With a focus on customer value delivery, he will lead technology development and advancement," said Robin Gilthorpe, CEO, Earnix. "Erez is well-suited to deliver on our commitments to accelerated innovation and the operational application of AI at scale."
As part of Earnix's upcoming global Eˣcelerate Summit, Erez will address hundreds of insurance executives on driving enterprise value with AI and analytics. For more information on his presentation and to view a full event agenda, click here.
"I am thrilled to take the lead of Earnix's R&D and analytics teams at this pivotal time in the financial services market," said Erez Barak, incoming CTO at Earnix. "Earnix offers a unique combination of top talent, best-in-class technology, and close customer engagement. These building blocks, and its pioneering spirit, will be key to building a world class platform that delivers meaningful value to Earnix's customers globally."
Fintech News – The Latest News in Financial Technology.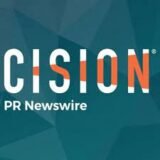 BusinessWire