Brings More Than 25 Years of Financial and Operational Experience to CFO Role; Succeeds Christine Janofsky
Reaffirms Full Year Fiscal 2022 Guidance
eHealth, Inc. (Nasdaq: EHTH), a leading private online health insurance marketplace, today announced that it has appointed John Stelben as Chief Financial Officer, effective immediately. Stelben succeeds Christine Janofsky, who is leaving her role at eHealth.
Stelben brings more than 25 years of health insurance experience to eHealth. Mr. Stelben's most recent experience was at Aetna where he had multiple roles including CFO Governance Services covering Medicare, Medicaid, Federal Employees, and Public Exchange businesses. Mr. Stelben was also CFO Integrations during various Aetna transactions. Prior to that, Mr. Stelben had multiple senior financial roles at Coventry Health Care, Inc., including interim CFO as well as operational responsibilities for Medicare Advantage.
"We are thrilled to welcome a leader of John's caliber to eHealth as we continue to enhance our profitability and cash flow profile," said eHealth CEO Fran Soistman. "I have worked closely with John for many years and have a deep appreciation of his significant financial leadership experience in healthcare. We continue to be encouraged by our execution to date in the early stages of the Annual Enrollment Period, and I'm sure that John will be able to immediately begin supporting the finance organization during this critical time of year for eHealth. I am confident he will be a strong addition to eHealth as we work to create value for shareholders and deliver on our differentiated value proposition to customers and carriers."
Soistman continued, "On behalf of the Board and management team, I would like to thank Christine for her contributions to eHealth. We wish her well in her future endeavors."
"I'm pleased to have the opportunity to lead eHealth's finance organization," said Stelben. "I believe eHealth has significant opportunity for growth and value creation, and right now is a pivotal time for the Company as it continues to take steps on its path towards profitable growth. As we execute on these initiatives, I look forward to working closely with Fran and the entire leadership team to return eHealth to a position of strength, drive enhanced value for our shareholders and help customers access the health insurance they need."
Based on information available as of November 14, 2022, the Company is also reaffirming its full year guidance for 2022 as discussed on its November 7, 2022 earnings call, and reiterating the encouraging performance its team has achieved to date during the Annual Enrollment Period.
For more such Updates Log on to https://fintecbuzz.com/ Follow us on Google News Fintech News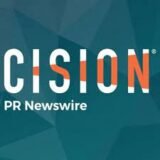 PRNewswire