Elements, a financial assessment tool designed to help financial advisors quickly demonstrate their value and get new clients, today announced the launch of Elements Messaging, a new way for advisors to engage with prospects within the Elements app. Available to Elements customers at no additional charge, this new feature aims to help advisors save time, stand out, demonstrate value, achieve higher response rates and capture prospective clients' attention.
Using Elements Messaging, advisors can interact with their prospects on the same platform where their financial data is hosted, making interactions more cohesive and seamless. Elements Messaging and the corresponding financial scorecard distill the complexity of people's financial lives into simple, comparable financial ratios, enabling advisors to quickly build trust in their ability to deliver valuable advice and better differentiate themselves from the competition.
"While advisors can rely on email to communicate with their clients, studies show that the average office worker receives more than 100 emails per day," said Reese Harper, CFP®, Chief Executive Officer at Elements. "Elements Messaging helps advisors cut through the noise and deliver timely, actionable advice in a convenient format. Elements wants to bring ease, simplicity, and consistency to the process of acquiring new clients, and our new messaging feature further advances that goal."
This new feature comes at a time when consumers across all industries, including wealth management, are seeking personalized solutions that reflect their unique priorities. Using Elements Messaging, advisors can send messages with prefilled, one-tap replies that make it easier for prospects to respond. This can ultimately help advisors generate more engagement and deeper conversations, faster.
Further, Elements Messaging makes it possible to filter an advisor's prospect list and send bulk messages to a curated group while receiving replies on a 1:1 basis. Push notifications position advisors to dramatically scale their prospecting activities, making it faster to engage with more prospects at once, and via their mobile devices.
"When creating the design for Elements Messaging, our team wanted to make it super easy for advisors and prospects to connect in a way that most modern consumers are accustomed to," added Matt Glazer, Head of Product at Elements. "Modern consumers highly value a streamlined experience, so incorporating direct-to-advisor messaging within the context of their financial life made a ton of sense. The accessibility of advice is and will always be a focal point."
Elements was built on an intuitive mobile app that enables prospects to easily input their financial data. This, in turn, lays the groundwork for financial advisors to engage them in more targeted conversations. Prospects' entire financial lives are visually represented across 12 key measurements, making it easier for them—and their financial professionals—to track progress across areas such as savings, tax and burn rate.
Most recently, Elements announced the introduction of a money-back guarantee that will grant advisors a refund if they fail to add at least one new client within 90 days of instituting and following the Elements Growth Method. This underscores Elements' confidence in its tried-and-tested tools and methodology, which positions advisors to demonstrate their value to prospects, regardless of what's happening in the markets.
For more information about Elements or to book a demo, click here.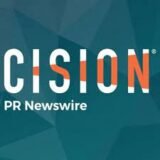 BusinessWire