EleVia Software, a Newforma company and provider of financial and field software for professionals in the architecture, engineering, and construction (AEC) industry, has announced a new integration between EleVia's EVPay and A/R Management & Collections modules.
With this new integration, Elevia customers can drastically reduce their Days Sales Outstanding (DSO) by enabling their customers to pay overdue invoices in seconds with a credit card or ACH transaction by simply clicking the "pay now" link automatically attached to past due invoices.
EVPay, brought to market in December 2020, is designed as a secure payment processing solution that automates payments and improves cash flow. In addition to the integration with EleVia Electronic Invoicing, this new offering with EleVia A/R Management & Collections has been eagerly anticipated by EleVia clients.
In many cases, a firm's largest asset is their aged receivables. The longer invoices go unpaid, the higher the risk of annual write-offs. EleVia's A/R Management & Collections module was developed to automate user-defined escalation processes and provide full visibility into accounts receivable performance. Real-time payment notifications and automatic reconciliation within Deltek Vantagepoint® or Deltek Vision® empowers firms to be more efficient and enables more effective AR strategies.
"This integration has been highly requested amongst our customer base and we are excited to introduce new functionality that makes our customers' jobs easier," said Kevin Murray, General Manager at EleVia Software. "Lack of automation in Accounts Receivables creates invoice payment delays and increases for risk of annual write-offs. With the integration of EleVia's A/R Management and Collections and EVPay, the collection process is simplified for end customers increasing available cash and reducing carrying costs."
To learn how this new integration between EVPay and A/R Management and Collections empowers firms to collect smarter and get paid faster, visit www.eleviasoftware.com
For more such Updates Log on to https://fintecbuzz.com/ Follow us on Google News Fintech News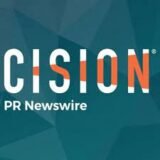 PRNewswire