The Board of Directors of Green Dot Corporation (NYSE: GDOT) appointed Ellen Richey, former vice chairman and chief risk officer, Visa Inc., as a director of the Company. The appointment was effective April 3, 2020. Ms. Richey will serve on the Risk Committee.
Ms. Richey brings over 40 years of legal and risk management experience, most recently serving as Visa's vice chairman of risk and public policy. In that role, Ms. Richey was responsible for driving the future of payment security at the company, serving as its voice with legislators, regulators and clients on payment security, and leading similar initiatives combining risk, business and policy issues of strategic importance to Visa.
"We are delighted to welcome Ms. Richey to Green Dot's Board of Directors," said William I Jacobs, Chairman of the Board of Directors, Green Dot Corporation. "Her experience and insight in areas of enterprise risk management and public policy will be a tremendous benefit to the Company as we continue to develop innovative, modern and secure payment products and services for the masses."
Before assuming the role of vice chairman at Visa, Richey concurrently served as chief legal officer, chief risk officer, and a member of Visa's executive committee. In those positions, she was responsible for the legal function as well as oversight of Visa's compliance, audit and risk teams, including payment system risk, settlement risk and enterprise risk.
Prior to joining Visa, she worked at Washington Mutual Inc. as senior vice president of enterprise risk management and executive vice president of card services, and served as vice chairman of Providian Financial Corporation, where she had responsibility for the enterprise risk management, legal, corporate governance, corporate relations, compliance and audit functions.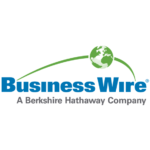 BusinessWire