Era, an AI-powered wealth management platform making wealth management more accessible, announced its launch and $3.1 million Seed led by Northzone with participation from Protagonist and Designer Fund. Era uses artificial intelligence to personalize wealth management advice and automate financial tasks, ultimately bridging the gulf between financial access and ambition and making wealth management more accessible.
Era was founded by technology veterans, CEO Alex Norcliffe, and COO Lindsay Brady, who come from modest backgrounds but went on to lead initiatives at the intersection of tech, design and money at Stripe, Square, Apple, and Google.
"Our mission at Era is personal for me: Growing up, my financial education started and stopped with balancing a checkbook," Brady said. "Once I got a job where I started receiving equity, I spent a lot of time trying to understand what that meant. We built Era to improve people's financial outcomes — no matter where they're at in their journey."
Era's AI recommendations are powered by market news and macroeconomic data, so users can be confident that they are getting the most up-to-date and informed advice. While many people find it challenging to manage their finances, build wealth, and live a better life due to a lack of financial expertise or literacy, AI is making it all easier and more streamlined. A survey conducted by One Poll for National Debt Relief found that 40% of Gen Z feels they have the tools they need to get started with good financial habits but have trouble putting them to use. Another study found that Gen Z averages the lowest in answering financial questions correctly compared to older generations; meanwhile, a Bankrate poll showed Millennials are the most likely to have more credit card debt than savings. Nevertheless, the youngest generations are the most eager to increase their financial literacy after the economic uncertainty created by COVID-19. With Gen Z poised to play a driving role in our economy in the next 5-10 years, it's essential they have a strong financial foundation.
"We're excited to partner with Lindsay and Alex and see through what Era is building in a space we've long desired to disrupt. Americans, especially Millennials and Gen-Z, are more stressed than ever about their personal finances. Era is responding to an urgent need to bring personalized wealth management to many, enabled by a step change in the consumer experience unlocked by AI," adds Wendy Xiao, a Partner at Northzone.
Era aims to level the playing field in financial advisory services, providing expert-level advice and education to all, regardless of income level. By pairing expertise from human advisors alongside advanced AI, Era provides tailored financial advice for users at scale. The platform also puts AI to use automating mundane financial tasks like estimating taxes and moving money between accounts–taking the pain out of daily financial management while helping users plan for the future. To do this, Era pulls in relevant market news and macroeconomic data to improve its recommendations, allowing users to understand daily information about how topics like company earnings, the jobs report and government policies affect their money and portfolios.
Era's recommendations range from advice on best ways to pay off credit card debt to rebalancing investment portfolios. Users will not only be given the tools to better understand their finances, but to take direct action on their existing accounts through easy, chat-based prompts—bypassing clunky, intimidating, and often time-intensive banking interfaces entirely.
"Finance shouldn't be a maze that only a few can navigate. At Era, we're reshaping the financial landscape to make expert advice attainable for everyone, irrespective of their existing knowledge or funds in their bank account. We want to empower anyone to manage their money like experts, without needing to be one themselves," says Alex Norcliffe, Era's technical co-founder and CEO.
Stay Ahead of the Financial Curve with Our Latest Fintech News Updates!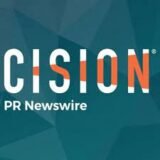 BusinessWire