IMG (International Medical Group), an award-winning global insurance benefits and assistance services company, was awarded two 2023 Travel Weekly Magellan Awards in the Online Travel Services Marketing category, specifically recognizing the company's mobile app and their most recent marketing campaign.
IMG was recognized for IMG Mobile, its state-of-the-art mobile app that allows customers to access their IMG insurance and assistance services from anywhere in the world without a computer.
"It's truly an honor for IMG Mobile to be recognized as one of the best mobile app experiences for customers in the market," said Amanda Winkle, IMG Chief Operating Officer. "At IMG, we are committed to continually improving our customer journey and providing a superior customer experience, and receiving this award serves as a testament to that commitment."
IMG's Picture-Perfect Memories marketing campaign, which includes a TV commercial, display advertising, and social media coverage, was recognized for its success in increasing awareness of the benefits of travel insurance.
"We are proud to receive a 2023 Travel Weekly Magellan Award for our Picture-Perfect Memories marketing campaign," said Justin Poehler, IMG Chief Commercial Officer. "The hard work of IMG's marketing team on this campaign is ultimately increasing awareness of the importance of travel insurance and helping connect customers to the travel and health safety solutions they need."
The Travel Weekly Magellan Awards honor the top travel organizations and professionals worldwide. Each year, a broad range of industry segments are recognized by the awards including travel service providers, hotels, cruise lines, travel advisors, and much more. Travel Weekly Magellan Award Winners represent a high standard of excellence within the travel industry.
For more information about the Travel Weekly Magellan Awards, a breakdown of categories, and a full list of winners, please visit www.travelweeklyawards.com. To learn more about all of IMG's award-winning travel and health safety solutions, visit www.imglobal.com.
Stay Ahead of the Financial Curve with Our Latest Fintech News Updates!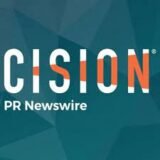 PRNewswire