Esker, a global cloud platform and leader in AI-driven process automation solutions for Finance, Procurement and Customer Service functions, announced it has partnered with Boost Payment Solutions, an innovative leader in optimizing the use and acceptance of commercial cards in the business-to-business (B2B) landscape. This first-of-its-kind partnership aims to transform virtual card processing for accounts receivable (AR) departments – eliminating tedious manual efforts and streamlining payment reconciliation.
Sending one-time-use virtual cards to suppliers is an increasingly popular payment method, but processing these card payments by hand can be burdensome for AR departments, requiring substantial manual intervention. By harnessing Esker's cutting-edge automation technology with Boost Intercept® – Boost's straight-through processing (STP) solution – this partnership brings unparalleled efficiency and simplicity to the virtual card acceptance process. Businesses can now seamlessly integrate virtual card payments into their AR workflows, eliminating manual intervention, human errors and improving processing time and costs.
"Partnering with Esker for our virtual card processing solution was an easy decision. Being backed by a proven track record of excellence, Esker was an ideal choice for this partnership," said Dean M. Leavitt, Founder & CEO of Boost Payments Solutions. "We are thrilled to pair our award-winning technology with the well-established Esker Pay suite to create a fully passive acceptance experience. Esker's unwavering commitment to finding the best technology for its customers mirrored our own values, ensuring a seamless and rewarding partnership for all parties involved."
​​Since 2009, Boost has been reinventing how card payments are initiated, accepted and processed for companies worldwide. This partnership marks a milestone for both Boost and Esker in the AR space by offering organizations an innovative solution to streamline virtual card processing and unlock new levels of financial optimization.
"Virtual card payments are growing at a tremendous speed," said Steve Smith, U.S. Chief Operating Officer at Esker. "We've seen a huge uptick in card issuance on the AP side and want to be a step ahead as it progresses to the receiving end. We are extremely excited about this new partnership with Boost, as it further solidifies our commitment to progress and meeting our customers' evolving needs for innovative and efficient payment solutions."
Fintech News – The Latest News in Financial Technology.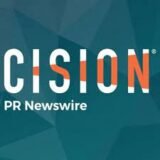 BusinessWire