Sure, the insurance technology leader that unlocks the potential of digital insurance, announced that Landlord Studio, a specialist rental accounting and management platform, is expanding its partnership with Sure to help close the protection gap for renters and landlords. Using Sure's insurance infrastructure technology, Landlord Studio can now extend value-added coverage to both sides of the landlord-tenant relationship by embedding home warranty protection and renters insurance directly in the Landlord Studio platform.
As a leading property management software solution, Landlord Studio is committed to providing its community of landlords with all the resources they need to better manage their properties. Maintenance-related costs can be some of the biggest expenses that property owners face, and after learning of Sure's recent launch of its new home warranty solution, Landlord Studio became immediately interested in making it available to landlords. Using Sure, property managers and landlords can now seamlessly add home warranty protection to each of their properties through a completely embedded experience.
"Through the ability to embed products directly into the landlord and tenant experiences within our platform, Sure is helping us to ease the complex process of extending must-needed protection to both parties," said Charles Chan, CEO of Landlord Studio. "With Sure, we've not only been able to expand greater access to renters insurance for tenants, but grow the partnership to create additional value for landlords. It's been exciting to evolve alongside Sure as we work together to bring more capabilities directly within one environment for our community to benefit from."
In addition to adding home warranty protection to the suite of services available in its platform, Landlord Studio is extending the reach of its renters insurance program with Sure. While renters insurance is often required to better protect both tenants as well as landlords, the process of securing it can be time consuming and confusing. Landlord Studio is now using Sure's APIs to embed renters insurance directly into the leasing process. Through the evolution of its partnership with Sure, Landlord Studio is removing barriers and seamlessly providing renters with the protection they need at the time they need it most.
"As Landlord Studio's business has grown, so too have their technology needs – and Sure has been right by their side every step of the way. Because of our existing partnership, we were able to quickly and easily adapt to the changing needs of their business to create digital insurance experiences that best serve Landlord Studio's community," said Wayne Slavin, co-founder and CEO of Sure. "Now, the Landlord Studio team can deploy our technology to offer frictionless experiences that integrate multiple product offerings directly in the Landlord Studio platform. It's a win-win for both sides, and I'm excited for the next evolution of our partnership."
Fintech News – The Latest News in Financial Technology.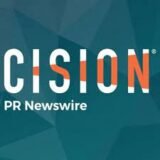 PRNewswire