Launch Underwriters, an innovative program administrator platform, has officially entered the insurance program space, positioned to attract best-in-class underwriting teams.
Designed to streamline the entire program administration process, Launch Underwriters offers a comprehensive solution for entrepreneurial, specialty-focused underwriting teams to build successful and profitable programs.  The platform combines state-of-the-art technology, an efficient back office, and an industry-leading team to deliver an unparalleled level of support and performance.
"We are excited to introduce Launch to the insurance industry," said Jason Donnelly, President of Launch Underwriters. "Our platform provides capital, technology, support services, infrastructure, speed, and most importantly, direct access to capacity from A+ rated carriers and top tier reinsurers.  Launch offers a unique and competitive compensation framework for accomplished first-rate underwriting teams who are industry leaders in their discipline.
With Launch, underwriting teams can easily build, manage, and service programs, all within one centralized platform.  The platform provides underwriting teams with the necessary tools for success which include policy administration, claims management, licensing, accounting, reporting, analytics, and compliance.
"We believe that Launch Underwriters will bring unprecedented agility to the insurance program space.  Our platform was designed to allow underwriting teams to focus on what they do best – broker distribution management and underwriting.  The platform design will allow underwriters to deliver exceptional service to the broker community while yielding strong margins to carriers and reinsurers alike."
Stay tuned for upcoming program specific announcements.  To learn more about Launch Underwriters and its platform, visit www.launchunderwriters.com.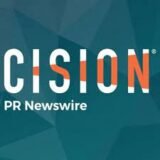 PRNewswire