Tradeweb Markets Inc. (Nasdaq: TW), a leading, global operator of electronic marketplaces for rates, credit, equities and money markets, today announced that it has entered into a definitive agreement to acquire Yieldbroker, a leading Australian trading platform for Australian and New Zealand government bonds and interest rate derivatives covering the institutional, wholesale, and primary segments. The transaction will leverage both firms' innovative trading solutions and deep industry experience to create more liquid, transparent and efficient fixed income markets.
For more than two decades, Yieldbroker's institutional and wholesale marketplace (D2C and D2D) has operated as a premier electronic trading platform for domestic customers in Australian and New Zealand debt securities. Australia is currently the fifth largest pension fund market globally1 and has the twelfth largest sovereign bond market2. Today, the Yieldbroker platform facilitates trading of approximately A$6 trillion annually.
Both Tradeweb and Yieldbroker were early innovators in the electronification of fixed income markets, having launched in 1996 and 1999 respectively. Jointly owned by leading banks active in local fixed income trading, and the Australian Securities Exchange (ASX), Yieldbroker is a leading example of consortium-built infrastructure and shares Tradeweb's culture of collaboration with market participants for the benefit of the entire market.
The acquisition aligns with Tradeweb's mission to make markets more efficient. Australian institutions, including superannuation (employer-sponsored retirement account) funds, will enjoy enhanced access to Tradeweb's liquid, global, multi-asset platform. Tradeweb's international client base will be able to seamlessly tap into Yieldbroker's Australian and New Zealand bond and derivative marketplaces, as well as the firm's reliable pre-trade pricing data offering.
"This is an exciting opportunity for Tradeweb to better serve the participants of a highly attractive and fast-growing fixed income market," said Tradeweb CEO Billy Hult. "We share Yieldbroker's commitment to client collaboration and continuous innovation, and together we will be even better-positioned to add significant value for Australian and New Zealand bond and derivatives customers. We look forward to providing our clients an even more seamless offering, as they continue to look for greater engagement and connectivity in the international markets."
"We are pleased to join forces with the team at Tradeweb and use our combined resources and expertise to deliver an enhanced trading experience for our customers," added Yieldbroker CEO Anthony Robson. "Yieldbroker has built an incredibly strong legacy with unrivaled liquidity and coverage for domestic Australian and New Zealand fixed income customers. We look forward to this next chapter for our company and for our clients as part of Tradeweb."
The A$125 million, all-cash transaction is expected to close later this year, subject to customary closing conditions and regulatory reviews.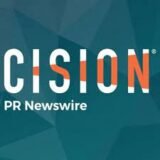 BusinessWire