Capital Market Laboratories, an award-winning financial technology company, today announced a groundbreaking achievement in the world of artificial intelligence and finance. CML has successfully integrated real-time financial, economic, stock-chart and statistical analysis into OpenAI's ChatGPT and now offers this unique capability free on its website.
To date, ChatGPT has faced restrictions in use because its "knowledge" is fixed at September 2021 and earlier. That renders it essentially useless for meaningful, timely market and financial analysis.
This integration marks a significant milestone in the world of AI-driven financial analytics and services, as CML becomes the first company to harness the power of real-time data in combination with ChatGPT's extensive language model. The result is an unparalleled tool for financial professionals, analysts, researchers and investors to access in-depth market insights, trend analysis and data-driven discoveries.
"In attempting to address the data availability limitations of ChatGPT, we have periods of frustration followed by periods of remarkable breakthroughs," CML CEO Ophir Gottlieb said. "Our greatest epiphany came when we discovered a process to allow for a virtually boundless reservoir of real-time data to enter into ChatGPT's domain—a technical feat that had previously not been achieved."
He added: "As it stands, the tool is a genuine game-changer. The resulting tool is going to expand rapidly. Today's breakthroughs will be surpassed by even more remarkable capabilities and barrier-breaking insights in the near future. We are bound only by our own imagination."
In its initial release, the cutting-edge CML tool already delivers unprecedented insights via advanced charting, real-time reporting of economic, stock and financial data, as well as on-the-fly statistical analysis.
"Humans have created mindset boxes that limit thinking, and we've been unaware of extraordinary possibilities, constrained by common technology," CML CTO Jason Hitchings said. "It will take time for people to truly understand the gravity of this revolution in the AI space. But as people interact with the tool in human prompt-response engagement, they will quickly be liberated of now-outdated mindset boundaries. They will see that what was impossible yesterday is entirely possible today."
The inner workings of CML's new application uses hidden layers limited neither to ChatGPT nor to solely prompt-and-response interactions. The tool will continue to evolve, offering even deeper AI and logic-based insights and answers to investors' questions.
"In the future, investors will be able to ask the tool for insights on stocks that mirror the actions of a specific stock from 2016 to 2019, for example, and the tool will serve up data and deep analysis that can help uncover today's market movers," Gottlieb said. "When our team inserts prompts, we continue to be stunned by the depth, insight and accuracy of the responses."
He added: "Data is changing every second. Until now, the marvel that is ChatGPT and other AI platforms have severe limitations when up-to-the second data is essential in the prompt-response continuum."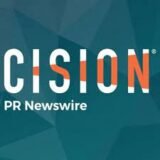 PRNewswire