TradeStation Group, Inc. ("TradeStation"), a Florida-based company whose operating subsidiaries provide award-winning*, self-clearing online brokerage services for trading stocks, ETFs, options, futures, and crypto that aim to offer the ultimate trading experience, has announced its integration with Plaid, a data network powering the digital financial ecosystem.
The integration, delivered via TradeStation's platform, makes it easier and more secure for customers to link their account data from their main financial institution through Plaid's API into TradeStation's web and mobile platforms and for customers to thereby fund their TradeStation accounts.
TradeStation has built a strong reputation as a trusted resource over the past 40 years with trading tools and platforms for traders, investors and institutions. Through Plaid's modernized API technology, TradeStation clients will have an improved experience with significantly increased efficiencies, adding a distinct layer of security to safely transfer funds to fund their TradeStation accounts. Further, it ensures more reliable connections for users who grant permission to their accounts to Plaid-powered applications.
"TradeStation has remained committed to providing the best trading experience and as we continue to grow our business, account funding has been a critical success factor. Our collaboration with a leading open finance provider like Plaid takes TradeStation to the next level," said John Bartleman, President and Chief Executive Officer of TradeStation Group, Inc. "Plaid's expanded financial institution coverage, seamless user experience, higher funds transfer success rate and faster response times have already benefited TradeStation's clients while positioning for future capabilities."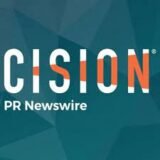 BusinessWire