CFM, IMM and NXTsoft, the leading provider of API connectivity, document workflow, teller workflow, and data analytics software, today announced 55 new financial institutions have selected solutions from IMM's eSignature and Digital transaction portfolio of products in Q1 of this year. Additionally, IMM continues to have higher than average growth as its Q1 results report 30% increased total sales year-to-date over the same period in 2022.
With 30% of IMM's new clients coming from financial institutions seeking to replace prior eSign solutions, IMM's banking and credit union expertise, combined with its sole focus on the financial industry, has been recognized by multiple institutions as key factors in their decision to switch to IMM's eSignature solution.
"We're excited to join the IMM family to digitize our eSignature processes for both employees and staff," said Tucson Federal Credit Union's Chief Digital Officer Jason Zeider. "IMM will play an important role in ensuring that we meet the increasingly digital demands of our members. With our IMM partnership, we will eliminate many of the manual legacy processes and become more digitally-friendly for member transactions."
The IMM eSign platform is designed to seamlessly integrate with financial institutions' existing business systems, including lending, account opening, and ECM/Imaging for archival purposes. As a result, IMM's extensive customer base has continued to grow to include more than 1650 financial institutions, and many long-term customers are adding new modules and services such as IMM eSignPlus (business rules-based workflow engine) and eReceiptsPlus (digital receipts with SMS/text capabilities) to expand their digital footprint and create a universal digital process for all customer channels and experiences.
"By transitioning to a digital environment, financial institutions can deliver a far superior experience that consumers now expect, while driving down costs and meeting compliance requirements," said Michael Ball, IMM Senior Vice President. "In today's business environment, partnering with technology providers that understand all the nuances and regulations associated with the financial industry is paramount to ongoing success. We look forward to our successful partnership with these financial institutions and are grateful to deliver the advanced digital solutions they need for continued growth in today's market."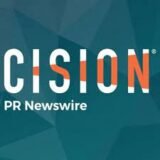 BusinessWire