Evooq, the Swiss-based wealth management software services company specialising in risk analytics, portfolio construction, and advisory platforms, and Titanbay, the private markets investment platform for sophisticated investors, have announced a partnership to provide a comprehensive private markets solution to private banks and wealth managers.
The joint proposition will support private banks and wealth managers by simplifying investing in private markets for a wider client-set through an institutional level of access, reduced investment minimums and a digital platform that provides full flexibility and control.
Titanbay's platform provides unparalleled access to top-tier private markets funds across vintages, strategies and geographies, allowing investors to build thoughtful and sophisticated private markets portfolios.
Delivered through Evooq's ecosystem, advisers will also have access to powerful risk analytics and portfolio customisation to help clients best navigate markets and make portfolio decisions that support their investment objectives and broader life goals.
The partnership comes as abrdn's Stuart McGlynn joins Titanbay as Head of Intermediary Sales, leading Titanbay's relationships with private banks and wealth managers across Europe and the UK. Prior to joining Titanbay, Stuart was Head of EMEA for the merged entity of abrdn.
Steve Métrallet, Investment Solutions Manager at Evooq: "Joining forces with Titanbay enables our clients to access a curated selection of leading private market investment opportunities with first-class investment and selection expertise."
Maximilian Peric, Managing Director, Partnerships at Titanbay: "Our partnership with Evooq provides private banks and wealth managers important access and diversification opportunities in private markets."
Cédric Ullmo, CEO and Founder of Evooq, said: "Our partnership with Titanbay will allow us to add a private markets solution into the Evooq Ecosystem. This is an important step in Evooq's mission to strengthen and simplify private bank and wealth managers' offerings across asset classes so they can achieve better outcomes for both their businesses and their clients."
Thomas Eskebaek, CEO of Titanbay, added: "The combination of Titanbay and Evooq provides wealth managers with the ability to provide an incomparable service to clients. By integrating Titanbay's best-in-class slate of funds with Evooq's technology platform, private banks and wealth managers will have everything they need to build sophisticated bespoke private markets portfolios that align with clients' wider portfolios and investment priorities."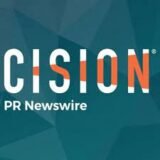 BusinessWire