F.L.Putnam Investment Management Company today announced it has named Stephanie Bruckner to the role of Principal and Managing Director of Investment Consulting. She will expand the firm's service offering for ultra-high-net-worth clients and single-family offices from F.L.Putnam's New York office.
Ms. Bruckner will work closely with F.L.Putnam's investment and Atrato Consulting teams to deliver tailored outsourced chief investment officer (OCIO) services to the firm's clients including   investment strategy design and implementation, portfolio construction and execution across liquid and illiquid assets, proprietary research, comprehensive reporting, and family office services.
"Our clients deserve the sharpest minds and soundest guidance that our industry has to offer, and that's what they are getting in Stephanie Bruckner," said Tom Manning, CEO of F.L.Putnam. "Stephanie has worked with ultra-high-net-worth clients and single-family offices through multiple market cycles. Our clients will benefit every bit as much as the firm will from this important addition to the team."
Ms. Bruckner brings eighteen years' experience in the financial services industry to F.L.Putnam. Prior to joining the firm, she led Archilo, an OCIO consulting practice that she established after managing a family office for five years. Earlier in her career, she was a trader within Citadel Global Equities and an FX Sales Trader at Barclays Capital. She began her career as an investment banker at the Royal Bank of Scotland. Ms. Bruckner earned her BS from Georgetown University School of Foreign Service and an MBA from the University of Chicago Booth School of Business.
"I look forward to joining Tom and his team to implement the most forward-looking strategies on behalf of clients," Ms. Bruckner said. "Current market challenges provide an opportunity for wealth managers to distinguish themselves. F.L.Putnam has a proven track record of delivering outstanding results to clients during all market environments, and I look forward to collaborating with the team to further build on that success."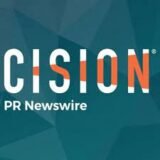 PRNewswire