David Fiedler has joined Alliant Insurance Services as Vice President within its Alliant Americas division, where he will focus on designing and deploying comprehensive risk and insurance solutions to a diverse portfolio of clients. Based in Denver, Colorado, Fiedler will report into Alliant's East region team.
A proven entrepreneur and executive with extensive experience in founding and leading businesses, Fiedler has established a track record of success that includes creating and launching new ventures and leading business development and acquisitions efforts.
"As a founder of multiple businesses, David understands that managing risk is a top priority. Through his experience and perspective, he has the ability to see past short-term solutions to develop strategies that can lead to long-term success," said Bob Bennetsen, Executive Vice President and Senior Managing Director with Alliant Americas. "David is a team player who understands building strong relationships matters to business leaders, employees, and customers."
Prior to joining Alliant, Fiedler was Co-Founder and Chief Executive Officer of a technology startup focused on device and service integration for residential applications. Fiedler is currently a Venture Mentor at Harvard Business School and earned a certification in gamification from the University of Pennsylvania's Wharton School.
Fiedler can be reached at (213) 840-9601 or at David.Fiedler@alliant.com.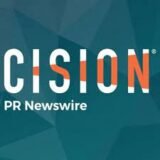 BusinessWire