F.N.B. Corporation (NYSE: FNB), parent company of First National Bank, has been selected as a 2023 Model Bank for Omnichannel Retail Delivery by Celent, a leading global research and advisory firm for the financial services industry.
FNB received the distinguished award for eStore®, its proprietary digital platform. Available at fnb-online.com, in the FNB Direct Mobile Banking app and at interactive digital kiosks in all branches throughout the Bank's footprint, eStore is a digital marketplace where customers can shop for products and services, open accounts, apply for loans, schedule an appointment with an FNB expert, and access financial education.
An innovation in the banking industry, FNB's eStore is the centerpiece of the Company's Clicks-to-Bricks strategy, which focuses on providing a consistent, convenient banking experience throughout the Bank's online, mobile and traditional physical (branch and ATM) delivery channels.
"We appreciate this award from Celent and are honored that FNB was named a Model Bank, recognizing our eStore and premium omnichannel experience," said Vincent J. Delie, Jr., Chairman, President and Chief Executive Officer of F.N.B. Corporation and First National Bank. "eStore offers a unique retail-oriented shopping experience, where consumers and businesses can select from a broad range of financial products and services, place them into a shopping cart and complete their purchase by checking out. We use data analytics to present tailored product selections based on clients' current relationships and specific needs, and provide convenient access to account selection tools, financial education and scheduling capabilities — creating a full-service digital marketplace."
Celent's annual Model Bank Awards recognize the best practices of technology usage in different areas critical to success in banking. Nominations undergo a rigorous evaluation process by Celent analysts. Celent judges submissions on three core criteria: demonstrable business benefits of live initiatives; the degree of innovation relative to the industry; and the technology or implementation excellence.
According to Michael Bernard, Senior Analyst at Celent, "FNB's approach with eStore is a very creative implementation of a banking product selection tool. The concept and user interface design places FNB's product selection experience among the most forward-thinking organizations. Celent views FNB's execution of a customer-led product decision workflow as a model for other financial institutions."
Investments in digital technology, including eStore and a growing fleet of ATMs with TellerChat video chat technology, enable FNB to continually expand its reach and capabilities as part of a broader cultural commitment to serve its stakeholders. The Celent Model Bank Award adds to the extensive national and regional recognition FNB continues to garner for its differentiated client experience, workplace culture and leadership in the community. For a full list of awards that FNB has received, visit the Awards and Recognition page at fnb-online.com.
To learn more about FNB's innovative technology and eStore, view a demo, as well as a video and case study produced by Celent, on fnb-online.com.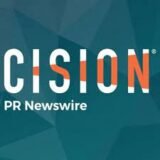 PRNewswire