Facebook has announced its cryptocurrency, Libra Coin which will be backed by low-volatility financial assets to maintain stability.
The cryptocurrency, Libra will enable individuals to purchase things at local grocery stores or transfer money to others with nearly zero fees. While revealing the details, Facebook released its whitepaper, explaining their strategy for a less volatile cryptocurrency, smart contracts platform and a decentralized blockchain.
This cryptocurrency will also allow people to spend it through interoperable third-party wallet apps or Facebook's own Calibra Wallet that will be integrated into Facebook Messenger, Whatsapp and more of its applications.
Many individuals are thinking that Facebook completely controls Libra. There is a governance for the project called "Libra Association that also has other founding members, including Visa, Andreessen Horowitz, and Uber. That is the reason why Facebook doesn't own full control over the Libra.
Each of these members has invested at least $10 million each into the project's operations, therefore, everyone has got a single vote in its governance to oversee the reserve of real-world assets giving its development of token, value, and governance rules of the Libra Blockchain.
How does Libra Coin Work?
By now you might have understood the fundamentals of Libra Coin. In this way, it's the time to understand it in many more details like what governs it, how will payments work and the wallets users will utilize.
Facebook came up with a governance team, known as Libra Association to bring the trust among clients.
Libra Association
Facebook thought individuals would not trust the project and therefore, it recruited the establishing members of the association to oversee the development of token and the reserve of real-world assets.
Each member of the Libra Association has invested at least $10 million to connect to the network and become a validator node. Additionally, members of the association have gained one vote and are entitled to a share of the dividends from earned interest from the Libra reserve where users pay fiat currency to get Libra.
Facebook expects to reach 100 establishing members before it officially launches the Libra Coin and it's open for anyone meeting the requirements, including competitors like Twitter and Google.
Based in Geneva, Switzerland, the individuals of the Libra association will meet twice per year. They selected the country because of its strong support for innovation related to finance, including blockchain.
Libra Currency
The Libra coin is denoted by a Unicode character of three wavy horizontal lines, ≋ like $ represents dollars. The value of Libra will consistently stay stable and therefore it is considered as a good medium of exchange.
Its value is related to a basket of short-term government securities and bank deposits for historically-stable international currencies like the dollar, yen, pound, euro, and Swiss franc.
It is the obligation of the Libra Association to maintain the basket of assets and they can even modify the balance of its composition whenever required to offset huge price fluctuations in any foreign currency to maintain the value of Libra consistent.
Libra will be utilized in such a way that you will cash some money and keep it in the form of Libra that you can spend for various purposes like online services and payment to merchants. It will give you the ability to trade in local currency for Libra and vice versa through wallet apps, including third-party apps, Facebook's Calibra wallet and local resellers like grocery stores.
Libra Blockchain
The Libra Blockchain will fill in as a solid foundation for financial services. Based on the process of examining existing blockchain platforms, the Libra team decided to come up with a new blockchain platform based on three requirements:
Highly secure to ensure the safety of financial data and funds.

Ability to scale to billions of accounts that require low latency, high-capacity storage system, and high transaction throughput.

Flexibility to power the ecosystem governance of Libra and future innovation in financial services.

The Libra blockchain has been designed to address each of these requirements and build on the learnings and innovative approaches from existing projects.
The significant features of the Libra Blockchain:
It utilizes a Byzantine-Fault-Tolerant (BFT) Consensus Approach.

It can repeat on widely adopted blockchain data structures.

It utilizes Move Programming Language to implement custom transaction logic.

Aashish is currently a Content writer at FintecBuzz. He is an enthusiastic and avid writer. His key region of interests include covering different aspects of technology and mixing them up with layman ideologies to pan out an interesting take. His main area of interests range from medical journals to marketing arena.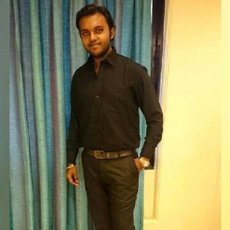 Ashish Y.