Falvey Insurance Group is pleased to announce the appointment of Isabelle Therrien into a newly created role, Executive Vice President, Head of Cargo. This strategic leadership role will report directly to the recently appointed Chief Underwriting Officer, Tom Nasso, upon his official joining of Falvey later this year.
As the Head of Cargo, Isabelle will be responsible for overseeing and expanding Falvey's cargo insurance business with a focus on Falvey's specialization in life science, technology, and general cargo. Isabelle will play a critical role in meeting the evolving needs of the cargo insurance market.
"We are thrilled for Isabelle and her new role as Executive Vice President, Head of Cargo," said Mike Falvey, President & CEO of Falvey Insurance Group. "Cargo insurance is a vital component of our business, and we are confident that Isabelle will provide the necessary leadership to drive our cargo division forward. We believe that with her expertise, experience, and proven leadership, we are well-positioned to capitalize on growth opportunities in the cargo insurance sector."
Daryl Mackay, Chief Relationship Officer at Falvey, is based in London and works closely with Falvey security partners. He added, "All our security partners have worked with Isabelle for some time and are delighted that she is taking a key leadership role within Falvey."
Isabelle, who was promoted into this position from Senior Vice President of marine cargo underwriting in Canada, will bring a wealth of industry experience and a proven track record in driving business growth and operational excellence. She will lead a team of talented professionals, fostering a culture of collaboration and innovation to meet the needs of Falvey's clients effectively.
Isabelle commented, "It is with great enthusiasm that I step into this newly created position. The Falvey Insurance Group cargo underwriting team is exceptionally skilled, dedicated, and committed to excellence. As Falvey continues to make a significant impact in the Marine insurance industry, I am looking forward to taking on this new role and provide a strategic vision that will enable us to navigate the ever-evolving landscape of underwriting, stay ahead of market trends, and seize new opportunities."
With this appointment, Falvey Insurance Group reinforces its commitment to delivering high-quality insurance solutions tailored to the unique needs of its clients in the cargo industry. Falvey remains dedicated to driving innovation, expanding its product offerings, and enhancing its customer experience.
Fintech News – The Latest News in Financial Technology.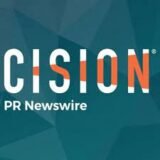 PRNewswire