Banks and payment service providers across APAC make progress with fraud prevention but it still remains a challenge, finds new report from Feedzai and Chartis
Scam Prevention in Asia-Pacific: A Survey of Banking and Payment Provider Professionals analyzes the strategies which financial institutions in the region are implementing to detect and prevent scams
Despite advancements, the report finds scams present a growing challenge in APAC with only 6% of respondents confident in their ability to adapt to the changing nature of scams
Feedzai, the world's first RiskOps platform for financial risk management, and Chartis Research, leaders in risk technology research and insights, have released a joint report exploring how financial firms are responding to fraud in the APAC region.
Leading the charge in the global fight against fraud, Feedzai and Chartis' joint report, Scam Prevention in Asia-Pacific: A Survey of Banking and Payment Provider Professionals, will be launched at Singapore FinTech Festival and also coincides with International Fraud Awareness Week. The report surveyed financial crime professionals from 48 banks and 27 payment service providers (PSPs) in Australia, Malaysia, the Philippines, Thailand and Singapore and found that advancements have been made to the approach to scams, with more than 9 in 10 organizations (97%) surveyed having some form of awareness program in place.
Other improvements include better internal touchpoints for scams, with two-thirds of firms surveyed having a regular touchpoint, such as regular briefings or training on identifying fraud as well as an improvement in the use of technology. More than 80% of organizations now use artificial intelligence (AI) in some form to detect fraud. AI-based fraud assessments involve the use of machine learning (ML) algorithms to analyze historical fraud data and identify patterns and anomalies that may indicate fraudulent activity.
However, the report also found that as fraud and scams become more sophisticated, scams present a growing challenge and concern in the region. Increased operational costs were considered the largest impact of fraud and scams. Those in Australia were most likely to cite increased operational costs as the biggest impact of fraud detection (67% of respondents), while those in Singapore were least likely (38%).
Stay Ahead of the Financial Curve with Our Latest Fintech News Updates!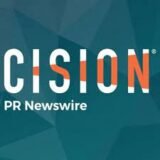 BusinessWire