Fin Capital, a global asset manager specializing in B2B FinTech, announced the launch of its advisory board. Comprised of leaders across several investment and operating disciplines, the board will provide important support to both the firm and its portfolio companies.
"We are thrilled to welcome such talented leaders who bring together a wealth of knowledge and experience across various areas of the FinTech and Financial Services ecosystem to our firm," said Logan Allin, Founder and Managing Partner of Fin Capital. "Their advice and support will be instrumental as we, and our family of portfolio companies, continue to navigate a critical inflection point in the market," he added.
The advisory board will aid and assist Fin Capital's investment and platform teams in evaluating investment opportunities, business development across the firm's multi-stage portfolios, and adding talent to underlying management teams. The nine-member board brings significant operating and investment experience across information technology and FinTech-focused venture, growth equity and private equity, as well asset management, corporate governance, and risk management.
The advisory board includes:
Ashley Flucas: Founder of Flucas Ventures, where she has made more than 250 venture investments. She also serves as a Venture Partner at Gaingels, an Advisor to the Cap Table Coalition, and an Angel Fellow to On Deck.
Ken Freeman: Senior Client Strategist with BNY Mellon Wealth Management and Co-Founder of Freeman Vineyard & Winery. Ken has had a long and distinguished career in the capital markets, including as Managing Director of Harpeth Fund Advisors, Harbert Management Corporation, Knight Capital Advisors, as Executive Director of UBS's Investment Bank, and Director at Citi.
Jordi Nieto Gabarró: Founder and CEO of Crillon Capital Partners (Former Sabertia Capital Partners), a leading investment banking boutique with a presence in more than 20 countries. Since establishing his own firm in 2006, he has directly participated in more than 50 mandates, for which he has raised more than $5 billion. Current board member to multiple family offices in Latin America.
Kevin Welsh: Founder of Wolf Tree Capital, LLC, after serving for almost 20 years as a Partner and Senior Managing Director at Kayne Anderson Capital Advisors, where he created the firm's institutional client base and led growth in assets from a small base to approximately $20B. Earlier in his career, Kevin held Managing Director roles with Kayne Anderson Rudnick, Merrill Lynch, Gartmore Capital Management, and SEI.
Nick Thomas: Former Director, Founder and Operator (CTO, CIO, CPO, and COO) of multiple companies with more than 30 years of experience in the technology sector. In 2020 Nick sold Finicity, a company he founded in 2000, to Mastercard for approximately $1B. Prior to Finicity, Nick worked as an engineering leader for Megahertz, US Robotics, and 3Com.
Norice Rice: Former Principal and senior member of the investor relations team at the Yucaipa Companies and President of the NASP (National Association of Securities Professionals) Southern California Chapter (since 2009). Norice brings decades of experience in private markets and investor relations.
Ronald Diamond: Founder and Chairman of Diamond Wealth and longtime investor and entrepreneur. Ron represents over 100 family offices, ranging in size from $250M million to $30B. Diamond Wealth invests in private markets (private equity, venture capital, real estate).
Ronald Issen: Managing Director, Issen & Company, a Singapore-based investment/advisory firm. Current board member of Capella Hotel Group and Plaza Premium Group (airport hospitality services), having served on SGX and HKSE boards for leading Asian conglomerates. He is a former Senior Advisor for Apollo Global Management, was SEVP/Executive Committee for Hong Kong's Lai Sun Group, and earlier spent 10+ years as a senior banking executive in project finance and government advisory for then-Banque Indosuez in Asia and Europe. He began his career with then-Smith Barney and the Boston Consulting Group and holds a Stanford MBA
Siew Kai (SK) Choy: Former Managing Director of Singapore's sovereign wealth fund, GIC (Government of Singapore Investment Corporation) Private Limited, having held key leadership positions across Equities, Risk and Performance Management, Enterprise Data and Analytics, Governance and the GIC Innovation Labs throughout his two decades of service. SK brings over 30 years of experience in investment management and was also a member of GIC's Corporate Management Committee and Group Risk Committee.
Fintech News – The Latest News in Financial Technology.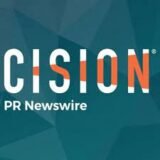 BusinessWire