Homesnap, the leading provider of technology solutions to the real estate industry, today announced that it has ranked No. 33 on the 2020 list of The Americas' Fastest-Growing Companies by the Financial Times.
The inaugural Financial Times – The Americas' Fastest Growing Companies list, developed in partnership with Statista, is a result of months of intensive database research focusing on innovation, creativity and expansion. The Financial Times and Statista identified tens of thousands of companies in the Americas as potential candidates. Companies were judged on their compound annual growth rate (CAGR) between 2015 and 2018 and in the end, only 500 were identified among the millions of existing North and South American enterprises. The technology sector, in which Homesnap is classified, accounts for approximately a quarter of the overall list.
"Our continued growth demonstrates how Homesnap has built one of the most innovative platforms in real estate. Agents need mobile technology to grow and run their business from anywhere – especially in the current environment," said John Mazur, Homesnap CEO. "Today, we provide our platform to over one million agents and brokers, and the success we've achieved only motivates us to work harder and keep innovating."
Homesnap has been named to this list because of its three-year explosive growth rate of 2907.2% and its expansion into 200+ markets across the country. The Financial Times reported Homesnap's CAGR to be 211%. Companies must have a minimum of 18.2% CAGR to be included in the ranking.
"Our growth trajectory is a testament to the entire Homesnap team and the work we do every day. This recognition comes at a time of tremendous advancement in revenue and customer satisfaction for Homesnap and I am extremely proud of the achievements this award represents," said Steve Barnes, Homesnap President & Co-Founder.
Being named to the 2020 Financial Times – The Americas' Fastest Growing Companies List is only the latest accolade earned by Homesnap. Recently, Homesnap was named to the Forbes 2020 List of America's Best Startup Employers, the HousingWire 2020 TECH100 list and was also named to the 2020 Inc. 5000 Series of DC Metro's Fastest Growing Companies, ranking No. 16 overall and No. 2 in the real estate category.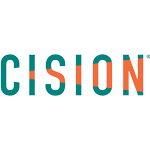 PRNewswire