Finastra, a global provider of financial software applications and marketplaces, and ADVANTAQ, the leading compliance technology partner in the Caribbean, announced that ADVANTAQ's compliance solutions are now directly integrated with Finastra Opics, offering Caribbean-based banks the ability to onboard their customers in one portal, creating a seamless customer experience.
This partnership offers banks using Opics a seamless vendor experience and recurring data validation checks. With the ability to onboard customers in one portal, banks can utilize a single vendor for Know Your Customer (KYC) and Anti-Money Laundering (AML) management, enabling increased operational efficiencies and eliminating the need for multiple vendor relationships. Powered by open APIs and delivered via Finastra's FusionFabric.cloud, ADVANTAQ's cloud-based solution can be implemented quickly and efficiently, reducing overall time to market.
"To support our growth, Finastra is the ideal partner to help us reach new customers by providing a new route to market," said Bruce Bowen, CEO of ADVANTAQ. "Our secure, automated compliance solutions are an ideal match for Finastra Opics clients, and we look forward to helping more banks across the Caribbean achieve increased efficiencies so they can focus more closely on the needs of their customers."
"Partnerships are critical for Finastra's growth in the Caribbean, and we are thrilled to work together with ADVANTAQ to expand our collective reach in the region," said Chandrasekhar Chingacham, Head of Product for Opics, Treasury & Capital Markets at Finastra. "As banks work to ensure their compliance procedures are both efficient and centralized, this new partnership gives back-office teams the tools they need to simplify client onboarding and manage processes effectively. With its unique industry expertise and state-of-the-art technology, we know that ADVANTAQ is the right partner to help support our Opics customers in the Caribbean as they work to achieve their goals."
Finastra Opics is a solution for managing core treasury and back-office processes. With straight-through processing (STP) capabilities, it covers all aspects of a bank's treasury operations, from deal inception through to settlement and accounting. By delivering transparency, flexibility, and functionality on a single platform, it makes treasury operations more cost-effective, increasing overall profitability.
Fintech News – The Latest News in Financial Technology.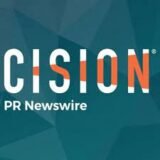 PRNewswire