FinMason, a leading financial technology, investment data and analytics firm, has appointed business development executive Samantha Foerster, Global Head of Business Development and Relationship Management to build on FinMason's significant recent growth.
Foerster is responsible for deepening relationships with existing clients, building the company's new-business pipeline and leading FinMason's expanding marketing activities.
"FinMason is on an exponential growth path as we've continued to introduce new solutions and win clients across the country," said FinMason CEO David Remstein. "This is the right time to bring on an executive with Samantha's expertise and skill in growing client relationships, capturing new business and marketing. We're proud to have an accomplished business development leader like Samantha join our team."
Foerster brings extensive experience in sales, relationship management and business development to FinMason. She started her career as a sales executive at Bloomberg. Since then, she has continued to take on business development leadership positions with a variety of firms, including Credit Suisse and IHS Markit. Most recently, she held a business development leadership position with Greenwich Associates (now Coalition Greenwich).
"I've been keeping an eye on FinMason for several years," said Foerster. "I'm impressed with the tools FinMason provides and with the company's opportunities for growth. With volatile markets, tighter margins and increasing investor demand for greater insights, the industry needs the fast, flexible, efficient and accurate data analytics solutions that FinMason provides. I'm looking forward to helping take the firm's growth to the next level."
Stay Ahead of the Financial Curve with Our Latest Fintech News Updates!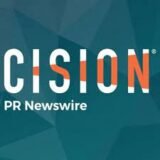 PRNewswire