Join us for a conversation with Christophe Gauthron, the visionary Founder and CEO of Kwanti. Gain valuable insights into his journey in revolutionizing investment technology and shaping the future of wealth management solutions.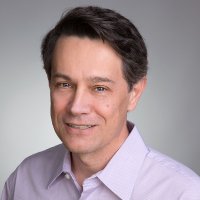 Christophe Gauthron, CFA is the founder and CEO of Kwanti, a portfolio analytics solution aiding financial advisors and investment managers with prospect conversion, client retention, model management, and more. Christophe built Kwanti on the vision that advisors with access to comprehensive and affordable portfolio analytics could serve their clients better. Prior to Kwanti, Christophe developed mathematical software for the computer and telecommunications industry.
Christophe, can you tell us about your professional background and why you decided to start Kwanti?
The 2008 financial crisis was a wake-up call for the finance industry. The panic led to many firms closing and many insiders fleeing to other industries. Since I had always hoped to work independently, I quit my job and spent a year designing and programming Kwanti's analytics with a focus on risk and simplifying portfolio analytics. I wasn't thinking about starting a company then. I was more focused on solving a real problem using new technology.
Why is a powerful portfolio analytics solution so important for modern financial advisors to have in their tech stack?
Today's advisors must build a business focused on delivering personal advice that touches on all aspects of a client's financial life. A good portfolio analytics platform will provide advisors with a simple user interface, along with powerful proposal and analysis tools. The right technology will allow advisors to seamlessly implement their favorite investment strategies and scale business with ease by incorporating a robust portfolio solutions platform into the firm's tech stack.
Utilizing an intuitive and powerful portfolio analytics solution in an advisor's practice frees up more of their time to focus on what clients value most: providing excellent service and building and maintaining meaningful relationships. While performance is important to investors, it's the reassurance and guidance provided along the way that helps them feel good about their decision to work with you.
How can model portfolios benefit advisors and add to their value proposition?
Using model portfolios in your firm frees up more of your time to focus on what clients value most: exceptional service, financial advice, and strong relationships. More so than achieving the highest possible returns, investors are primarily concerned with reaching their personal goals and working with an advisor they trust to help them make the right financial and investment decisions.
Kwanti's model marketplace gives advisors the ability to leverage industry-leading strategists together in one place so advisors can do their research, make a decision, and then move on with getting to the real work of assigning a model to a specific client account.
How does Kwanti ensure that its software solutions are user-friendly and accessible for all users, regardless of their technical expertise?
The design of Kwanti's software is focused on being intuitive and user-friendly, allowing most users to quickly grasp its functionalities within just a few days of use. To further support users who may require assistance, Kwanti places a strong emphasis on customer support. Kwanti's dedication to customer satisfaction is reflected in its consistently high rankings in industry surveys on customer service and satisfaction. By actively seeking feedback from users and addressing their needs, Kwanti aims to continuously improve its software and provide the best possible user experience.
What do you think sets Kwanti apart from its competitors?
Kwanti does not have external investors and is 100% employee-owned. Without external investors and short-term growth requirements to satisfy, we take a long-term view and focus entirely on customer satisfaction. The #1 priority at Kwanti is customer support and providing the best portfolio analytics solution for advisors as possible. The company is consistently rated with the highest satisfaction scores in industry surveys.
In addition, most advisors have many different tools making up their tech stack. That is why it is essential to focus on integrations with partners to streamline workflows, making it easier for advisors to use multiple tools seamlessly. We have always had a large set of integration options available for advisors and we will continue to add more.
What do you believe are the biggest challenges facing the fintech industry today? How is Kwanti addressing those challenges?
With so many choices, many advisors struggle to identify the best tools for their specific needs and waste time and resources testing different platforms. This can lead to frustration and inefficiencies that ultimately impact their ability to serve clients effectively.
In particular, functionalities such as portfolio reporting, model management, proposal generation, and investment research are usually available through distinct tools from different providers. Having multiple tools results in high subscription costs, excess training, and sorting out integration issues.
To address this challenge, we continue to enhance our solutions with new features in order to unify access to these key functionalities in a single interface, drastically enhancing the efficiency and experience for both the advisor and their clients.
How do you foster a culture of collaboration and innovation within your team?
With a good team in place, not only do you get the work done, but you also enjoy yourself. Our early hires have helped establish the company culture and we make sure new hires fit into that culture of collaboration and innovation. We take plenty of time to find the right team members and don't rush the process. As a small team, everyone gets the chance to work on a variety of projects and everyone is given a voice and opportunities to be creative.
Can you share any success stories or case studies of firms that have benefited from Kwanti's services?
Firms using Kwanti report that it often is a deciding factor in convincing prospects to become clients thanks to an elegant presentation that supports advisors' talking points and conversations. Other case studies, which can be found on our website, reveal the time-savings gained from using our model and integrated portfolio analytics.
What are your goals or future plans for the company?
Kwanti is completely employee owned. With no investor to answer to, we set our direction solely by listening to our users and their needs. With their help, we have a treasure trove of ideas to explore for better efficiency and growth.
What is a fun hobby that you like to participate in when you're not working?
I enjoy cooking. After a long day at the computer or on the phone, I find it relaxing to do manual work and experiment with new recipes. On weekends, I like to play the guitar.
Fintech News
– The Latest News in Financial Technology.