Morningstar, Inc, provider of independent investment insights, joins Future Proof, the world's largest wealth festival, Sept. 10-13, 2023 in Huntington Beach, Calif. with new market research and product developments that center around the Evolving Investor. The Morningstar Booth is #300, located at the south-central section of the boardwalk.
"Investor needs are changing, as they navigate opportunities brought upon by fast-moving technological developments, increases in investment choice, wealth transfer between generations, and the need for sound advice," said Kunal Kapoor, chief executive officer at Morningstar. "We look forward to connecting with advisors and financial professionals alike this week at Future Proof to share our independent research and insights to empower investor success."
Following the launch of The Voice of the Investor research at the Morningstar Investment Conference in April, Morningstar today published The Voice of the Advisor, which takes the pulse on the behavior of more than 600 financial advisors and wealth managers across the United States to reveal trends in their product and service offerings, how they allocate their times, and where they are looking for help.
The report found that advisors are focusing on the needs of their clients more than ever before, as shown by these key findings:
Advisors are responding to client needs and an uncertain market environment by offering more products – in the form of alternative assets. Advisors who are offering a wide variety of products to their clients say alternatives (cryptocurrency, structured products, liquid alternatives, REITs, private debt, and private equity) make up between 14% and 19% of their total AUM.
Advisors seemingly have a good basis for investors' increased desire for personalization – spending an average of 20 hours per week on client-focused activities. This focus on the advisor-client relationship includes helping to identify and achieve specific life goals as well as customizing an investment strategy to risk tolerance, tax optimization, and time horizon.
Advisors are adapting to evolving market demand for additional services. 27% of advisors intend to expand their offerings in the next 12 months, with "sustainability advice" and "education planning" leading the way as the top new services advisors say they will explore.
Morningstar Launches Enterprise Analytics, Offering Compliance and Business Insights to Advisor Firms
Morningstar® Advisor WorkstationSM today debuted Enterprise Analytics, a suite of dashboards that surfaces business intelligence based on firmwide activities in Advisor Workstation. The three dashboards– Compliance, Insights, and Performance – help identify valuable data intel such as the percentage of proposals that may pose a regulatory risk, month-over-month trends in proposal volume, or the breakdown of most frequently proposed asset classes. Enterprise Analytics also enables firms to compare their activity to industry benchmarks.
"The Voice of the Advisor survey shows that advisors are spending more time creating personalized proposals that recommend a wider range of asset classes. As advisors work to meet evolving investor needs, home offices at advisor firms are eager to understand the impact to their business," said Vimal Vel, head of enterprise software at Morningstar. "For our clients, Enterprise Analytics tells the story of how a firm's advisors are adapting their investment recommendations using a powerful set of dashboards and aggregated business metrics."
The Compliance Dashboard, which will be available at the end of the month, flags proposals that are likely to pose a regulatory risk from a variety of regulations, such as the Securities and Exchange Commission Marketing Rule, the Department of Labor Rollover Rule, or the Canadian Client-Focused Reforms regulation. Compliance teams can customize parameters to ensure that the dashboard aligns to the nuances of their compliance programs.
The Insights Dashboard will provide a holistic view of a firm's investment recommendations, including the types of investments commonly researched and proposed, proposal generation numbers, and their geo-footprint. These insights show how a firm's client relationships and investment recommendations are evolving.
The Performance Dashboard will offer benchmarking metrics that show firms how their advisors perform against the industry or their peer groups, helping to identify strengths and areas for opportunity.
Morningstar is offering Enterprise Analytics demonstrations at the Morningstar Booth #300 this week at Future Proof. Stop by to learn more and click here to learn about Morningstar Advisor Workstation.
Morningstar's AI Chatbot Graduates to API

In continuing its efforts to bring artificial intelligence to the investing ecosystem, Morningstar is now making the platform that powers Mo, its AI chatbot that debuted in May, available through a new service. The Intelligence Engine API provides financial services firms with a means to build their own generative AI solutions, tailored to their distinct needs.
"Mo has answered tens of thousands of investment research questions in a few short months, demonstrating the impact generative AI can have on this space," said Lee Davidson, chief analytics officer at Morningstar. "Resources are tight, and firms are looking for ways to streamline processes with AI. The Intelligence Engine API enables teams to redefine workflows, shifting analyst focus away from recurring tasks and toward higher value activities."
The Intelligence Engine API draws from Morningstar's breadth of independent data, research, and editorial content to produce relevant insights, and allows firms to integrate their own proprietary research so that responses generated from the service reflect their brand, perspective, and product offerings. The platform also incorporates responsibility in its design to help manage AI-related risks. With the Intelligence Engine API, firms can more quickly leverage this burgeoning technology to create engaging digital experiences for their advisors and their end clients.
Learn more about the Intelligence Engine here. The avatar version of Mo will also be on display all week at Future Proof at Morningstar Booth #300.
Morningstar Booth at Future Proof
Learn more about Morningstar's presence at Future Proof and Evolving Investor activations at Booth #300 at the south-central part of the Huntington Beach boardwalk. The booth features Morningstar product demos, raffles for exciting giveaways, and receptions on Sunday and Monday. Reach out to newsroom@morningstar.com for additional information.
Fintech News – The Latest News in Financial Technology.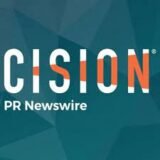 PRNewswire