Delve into this interview as we unpack the success of Ondato. CEO Liudas Kanapienis shares his story and lessons learned.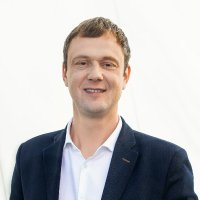 Liudas Kanapienis is an active fintech entrepreneur and business leader. After working as a CEO in several industries, Liudas led multiple financial organizations, including one of Lithuania's first major fintech startups. After witnessing the challenges of regulatory compliance and identity verification firsthand, Liudas identified an opportunity to transform compliance from a hassle into a business benefit and partnered with Andrej Vištorskij to start Ondato and provide a more robust and efficient solution.
Liudas, can you tell us about your background and how you got interested in the KYC & AML industry?
Before starting Ondato, I had dabbled in various businesses. The thing 'clicked' into place when I realized that I could combine my expertise in payments and retail to create tools that would revolutionize the KYC and verification industries. And that's how Ondato was born!
For any financial institution, knowing who you're doing business with is absolutely critical – both from a legal and practical standpoint. But the existing KYC and AML procedures were time-consuming and complicated. So, our initial goal was to create a superior solution to transform compliance from a burden into a business advantage.
Five years ago, we got to work designing a unique and resilient technology that would allow our clients to focus on what they do best while we took care of all the KYC and AML procedures. And the rest, as they say, is history! We've been refining and expanding our platform ever since, and we're excited to keep pushing the boundaries of what's possible in this space.
What inspired you to co-found Ondato, and what problem does your company aim to solve?
When we founded Ondato in 2018, we knew we had to tackle a serious pain point for financial institutions and businesses alike. With KYC and AML regulatory requirements becoming more and more complicated, it was tough to keep track of everything – and mistakes were happening too often. We saw the need to simplify the onboarding process and make it quick and efficient without sacrificing accuracy. On the other hand, the nefarious actors here aren't resting, and they are quick to adapt various techniques to keep up with advancing security measures. So the two biggest challenges are making sure that compliance is thorough and that it is robust.
That's why we created a suite of solutions that are tailored to the needs of any business that needs to verify its customers' identities. Our operating system is a one-stop shop for all your KYC needs, whether you're doing it online or offline. And with our single interface, you can say goodbye to the hassle of managing multiple systems.
Our goal is to help businesses focus on what they do best without worrying about identity theft or regulatory compliance. And with our micro-modular architecture, we can customize our platform to fit the needs of any enterprise – whether you're a fintech startup or a multinational corporation. We're proud to have clients all over the world, from Jamaica to Japan and everywhere in between.
What sets Ondato apart from other KYC & AML solutions in the market?
We know there are other KYC & AML solutions out there, but we're not just another run-of-the-mill provider. Our platform is super-flexible and can easily integrate with other CRM systems, as well as synchronize with transaction monitoring tools.
Ondato is not a one-time approach solution, but a full lifecycle strategy, from getting to know the customer, to assessing the level of risk or monitoring. That's why we offer over 15 different products on the market to support the entire journey of the consumer account as it develops with the company.
Our goal is simple: to make KYC processes safer and more efficient for companies so that they can have complete confidence in their customers' info. So if you're ready to step up your KYC game, come join us at Ondato – we're leading the charge!
How has Ondato evolved since its inception, and what are some key milestones you are proud of?
As a UK-based company with strong Lithuanian roots, we have evolved from a grant investment to three pre-seed and two seed rounds involving six investors, raising a total of €6.6 million to date. With a dedicated team of 192 employees, we are proud to serve clients globally while actively expanding into new regions and deepening our footprint in others.
One of the main challenges we faced was balancing the quality of new features and their timely delivery to meet the high demand for our product. However, our unique working procedures and startup culture allowed us to overcome these issues, releasing over 50 features and ten new products a year.
We are particularly proud to launch Ondato OS, which is a leap forward in the KYC industry, bringing everything needed by verification officers under one interface. It is customizable and risk-flexible, enabling our clients to tailor Ondato to suit the risk levels of their customers dynamically. This innovative solution has helped establish Ondato as one of the leading KYC and AML platforms in Europe, and we have won several awards, including "Fintech of The Year" from the German-Lithuanian Business Awards.
How do you ensure that Ondato stays compliant with ever-changing KYC & AML regulations?
At Ondato, we take compliance very seriously, and we have a number of processes in place to ensure that we stay compliant with ever-changing KYC and AML regulations. One way we do this is by continuously updating our end-to-end compliance suite within our Ondato OS platform. This consolidation and streamlining of our suite provide our customers with an unprecedented level of clarity about their new and existing customers while ensuring their compliance with regulatory bodies.
For example, in 2022, governments worldwide imposed a series of new sanctions against Russia, requiring various types of businesses to respond quickly and implement new requirements without delays. This task required significant resources to build or amend existing internal policies and ensure technical implementation to comply with new regulations.
What industries and sectors do you see as the biggest potential markets for Ondato?
Our main clients are financial institutions, including banks, fintech and insurance companies, investment platforms, and other businesses that operate in the digital space. Identity verification risks are significant in these industries. It is crucial that onboarding and associated verification processes are visibly secure and comply with all local and international laws. It's also essential that these processes remain in the back office, allowing Ondato's clients to focus on perfecting their services. As for geographies, we're currently expanding our business in Europe, with a particular focus on Germany, France, and Spain.
Can you walk us through the process of how a typical Ondato customer integrates your solution into their workflow?
Since every company's compliance process is unique, we have taken a strategic approach to building our solutions using micro-modularity. So, Ondato's products and services can be used individually or combined with other modules, just like Lego blocks that can be stacked and connected to suit any of your needs or ideas.
Integrating our solution into your workflow is a seamless process. We provide support from day one, ensuring the process complies with all relevant laws and regulations. Our Ondato OS platform serves as a "Salesforce for compliance," providing KYC officers with a day-to-day working tool that streamlines the compliance process. Overall, our micro-modularity approach, coupled with our range of products and services, ensures that we provide tailor-made solutions that meet our client's unique needs.
How does Ondato ensure the security and privacy of user data during the KYC & AML process?
It's important to note that we only use certified technology and adhere to the highest ISO standards. All user data is completely encrypted, we monitor our data servers 24/7, and we've ensured that our software is suitable for extremely strict legal environments. All of these measures are taken to ensure that any data provided by the user is as secure as possible.
How does Ondato balance the need for strict KYC & AML processes with a seamless user experience for customers?
Though the regulations may be strict, the current technologies in use allow us to simplify the process. Currently, our KYC identity verification process takes 60 seconds. This wouldn't be possible without AI. So as long as you aren't afraid of change and keep customers in mind, you can create software that shields the user from how strict the regulations actually are.
What do you think are some of the biggest challenges facing the industry currently, and how is Ondato addressing them?
The financial industry is a constantly evolving landscape that presents new challenges that require attention to ensure compliance and security. One of the industry's biggest challenges is the rise of fraud attacks, including the emergence of deep fake technologies and natural-skin masks. At Ondato, we recognize the importance of using advanced tools like biometric and computer vision technologies to combat these attacks. That's why we have a dedicated fraud prevention data scientist team whose goal is to monitor, reproduce and tackle these kinds of fraud activities by training AI to spot them and implementing security layers within our core services.
Another significant challenge facing the financial industry is the regulation of crypto-asset service providers (CASPs) in the European region. The European Commission's Regulation of Markets in Crypto-assets (MiCA) bill aims to prevent the misuse of cryptocurrency for criminal activity by requiring crypto transfers to be transparent and retaining information on the transaction's originator and beneficiary. Looking ahead, we also expect the establishment of a new, dedicated anti-money laundering authority (AMLA) aimed at starting most activities in 2024. This Authority will have the power to require actions to enhance the compliance of obligated entities with the Anti-Money Laundering and Countering the Financing of Terrorism (AML/CFT) framework, including reinforcing internal procedures and changing management structures.
At Ondato, we are constantly monitoring these changes and challenges, and we work closely with our clients to ensure they stay up-to-date on evolving regulatory requirements.
How has the COVID-19 pandemic impacted Ondato's business and operations, and how have you adapted to the new normal?
The pandemic has ironically facilitated smoother processes, making it intriguing to discuss adapting to the "new normal." This shift towards completely remote AML processes has provided companies with the necessary push to enhance their systems. As long as we continue to strive for progress, we can rest assured that relying solely on physical processes is no longer enough, and utilizing services like Ondato is imperative for survival, as the pandemic has shown.
How do you see Ondato evolving and growing over the next 5-10 years?
Our Ondato OS technology is a crucial part of this vision. By providing better flexibility for customers and businesses, we can streamline the KYC process and make it more efficient. Another important aspect of our growth plan is the continued development of our compliance CRM. This system provides online financial players with a high level of clarity about their new and existing customers. We are committed to continually improving this system to ensure that our clients have access to the most up-to-date information and tools they need to comply with regulations and manage risk effectively.
Overall, we are dedicated to innovating and evolving to meet the needs of our clients and the ever-changing regulatory environment. By focusing on risk-flexibility, customer and business needs, and ongoing development of our technology, we believe that Ondato will continue to be a leading provider of KYC and compliance solutions for years to come.