Private market investing is democratized with new platforms and solutions. Logan Henderson, CEO, and Founder of Gridline shares his practical insights on the fintech arena.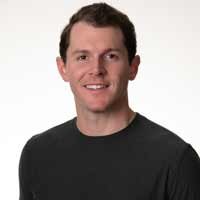 Logan Henderson is the CEO and founder of Gridline, a digital wealth platform that provides a curated selection of professionally managed alternative investment funds and enables access for individual investors, and their advisors, to gain diversified exposure to non-public assets with lower capital minimums, lower fees, and greater liquidity. Previously, Logan was CEO of Salesfusion, a SaaS marketing platform recognized 4x by Gartner for CRM Lead Management (acquired by Accel-KKR). Prior to that, Logan worked in investment banking and was heavily focused on M&A, capital raising, and strategic advisory in the technology sector.
1. Gridline launched its alternative asset marketplace revolutionizing access to private market investing. What is the need to democratize alternative investments and what are its benefits?
Right now, the playing field is tilted heavily in favor of a small group of highly connected managers and LPs. This stifles innovation and leaves everyone else behind.
It's time to level the playing field and expand the circle of investors. By doing so, we can unlock private market investments for everyone. This will overcome the systemic environment in which money flows only to specific groups, and certain people are unable to create generational wealth.
There are well-documented issues with the current system, including gender and racial stereotyping, unconscious bias, and systemic economic barriers. Democratizing the marketplace will help overcome these problems.
By democratizing the investing marketplace, we can level the playing field and provide opportunities for everyone. This will lead to more innovation, better use of resources, and a fairer system overall.
2. What inspired you to lay the first stone of Gridline? What are your long-term vision and short-term goals?
I was inspired in part because of my desire to be able to apply an endowment model to my own portfolio. I understood the growth potential in private markets but didn't have the investable capital of a large institution to achieve real diversification and I wanted to meet managers outside of my personal network.
At the same time, I saw fund managers spending valuable time trying to source new capital, but having to turn away investors like myself.
Gridline's vision is to unlock the multi-trillion dollar alternative investment market by building the most efficient global distribution model, creating new synergy between investors and allocators to access capital and generate returns that never existed before.
Short term, our focus is on fulfilling our mission to open up access to top-quartile private market alternative investments, allowing individuals to invest in a transparent, efficient, and lower-cost manner.
3. How can next-gen investors build institutional-class portfolios?
Next-gen investors have longer investment horizons, a greater appetite for risk, and often a desire to use their wealth to create positive social impact as well as solid returns. They are well-positioned to build institutional-class portfolios early. They should start by adding private market fund of funds to their portfolio.
With a fund of funds like Gridline's VC index, an investor can deploy $100,000 to one investment vehicle which then deploys that capital across 10 funds. Each of those funds makes up to 30 investments, it's easy to see how an investor has achieved institutional level diversification with an accessible minimum.
4. What are some tech trends regarding investments that are here to stay?
The private market investing process — even in 2021 — is typically the pretty old school. You hit up your network to try to see what opportunities are out there. Once you've picked one, it's time to go through the litany of paper forms.
Reporting is typically non-standard and all over the place, with erratic capital call frequencies. It can be nearly impossible to track unfunded commitments, with your best bet being a spreadsheet you have to manually update. There's no way to accurately and comprehensively view your portfolio of alts.
If you think about our marketplace as the on-ramp to alternatives, the technology that digitizes a previously manual process serves as the rails. From filling out your investor profile to signing legal documents to getting a dashboard view of your alternative investments, we're making the whole process quick and seamless.
The trend is bringing the features and functionality you expect in consumer-grade investing apps to the private markets. There's no reason accredited investors can't have the research, digital signing, and easy transfer setup that millions of public market investors already have.
5. What are some distinct sets of qualities and skills necessary to be a successful CEO in the Fintech arena?
I think all great CEOs have common attributes: A clear vision, strong communication skills, establishing empathy and trust, and the ability to build a strong team. In fintech specifically, though, you must have a passion to solve customers' problems with innovative technology while adhering to strict regulatory standards.
While other industries have to comply with regulatory standards (ie, marketing technology and GDPR), financial services are one of the most highly regulated industries, and the drive to innovate must always be measured in the context of the current and future regulatory environment. Even though you may have found a way to deliver your service in a more streamlined way, one wrong decision can have a significant impact on your business and your customers, especially when you're dealing with anything related to a person's or business's financial information and money.
6. What role is technology playing in upcoming fintech products/services?
Technology is enabling investors to discover a universe of alternatives, streamline the process from start to finish, and gain visibility into the performance within and across all dimensions of their private market investments.
One of the trickiest parts about alternative investments is having a sense of performance after you invest. There's no reporting standard across funds, making it difficult to get a unified view of your portfolio and see what your total contributed and committed investments are.
Gridline is making it easier to track this data by normalizing all the non-standard performance reports you get from funds and putting them into a dashboard.
This kind of database architecture and reporting is not new to the technology world, but we're bringing it to the investing space.
7. How do you think investment alternatives will change money management across industries?
Money managers are going to become much better equipped to serve the unique needs of their clients.
They recognize the wealth creation opportunity private markets offer, but they've been limited in their ability to bring that possibility to life, especially for accredited investors.
Like individual investors, RIAs and wealth managers are constrained by the reach of their network and the time they have to diligence and management alternatives.
When that load is carried by a platform like Gridine, Gridline effect money managers have the time back to work closely on portfolio strategies with the clients and to attract new clients.
8. Tell us more about Gridline's Investment process.
Manager selection is the number one driver of returns when investing in funds. This is why Gridline has built out a robust diligence process. We work hard to ensure that we're getting access to the best-performing funds.
Brand names don't matter to us. Performance matters. Our diligence process operates on a selection framework of four principles: Performance, People, Process, and Philosophy.
Every opportunity we source goes through the same evaluation process to separate the truly skilled from those who just got lucky. In fact, this means we say no a lot.
9. How's the work culture at Gridline? Which departments are you focusing on as a priority?
We've been able to hire most of our team through our strong network and everyone here is really enthusiastic to bring our vision to life. But we are also a diverse group of people with different interests and backgrounds so we like to have fun.
10. At which age did you start investing and what is your advice to early-stage VCs?
I started investing in my early twenties and continue to work with early-stage companies as an investor and advisor. The venture capital business is highly competitive, and I've worked with some great investors (and some not-so-great investors) that have common traits:
1.Connect with the entrepreneur and establish a personal relationship. There needs to be a great personal fit if you're going to win deals, and simply having money to deploy isn't going to cut it for the best opportunities.
2. Add value during the investment process and be able to talk about the strategic issues facing the company, how the business scales, hiring great teams, etc. Be helpful during the process of trying to win a deal and show what you can and will bring to the table as their partner.
3. Be a user of the product and have an informed point of view. If there is time spent by the company to bring you onboard, make sure you are proactive about telling them that and make sure you don't use resources unnecessarily (don't be a distraction or waste resources).
4. Even if you don't win a deal, lose gracefully and maintain the relationship you've built. The venture is a long game and continuing to be a resource to the entrepreneur may give you another shot in the future.
FTB News Desk